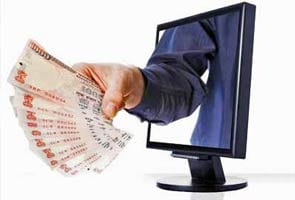 Gurgaon:
Greed isn't always good. Haryana-based RC Mishra learnt this after paying a hefty price - Rs 51 lakh. Mishra, a Joint General Manager at Ircon International Limited is the latest victim of what is widely known as the 'Nigerian email fraud'. Haryana police has now detained two conmen from Mumbai and Thane who had cheated the complainant.
Recently, Mishra got an email claiming he had won the 'Microsoft Award' in an online lottery amounting to 7,50,000 Pound Sterling (about Rs 5.55 crore). According to the police, Mishra replied to the mail and got a response from a person who asked him to deposit Rs 1,49,000 for the clearance of the cheque and document fees.
Out of luck
Accordingly, Mishra deposited the money in a designated ICICI bank account (in the name of Neelam Exports). Later he got an email from a person named Shoemaker, who identified himself as Clearance Manager of National Wide Bank of England. "Shoemaker asked Mishra to deposit Rs 5,18,000 in a bank account, saying the amount was required to clear the cheque of more than Rs 5 crore. Mishra again complied," said a police officer from Sushant Lok police station, Gurgaon.
Mishra received a third email, this time from a person claiming to be a Reserve Bank of India (RBI) employee. A woman also spoke to him over the phone and told him that his winnings had reached India, but as his account did not have the cash limit of Rs 5 crore, the money could not be deposited.
"Mishra was asked to deposit around Rs 25 lakh to increase his cash limit. Once again, he put in Rs 10 lakh for clearance of the 'winnings' with an assurance that the lottery money would be deposited in his account in eight days," said a police officer.
In total Mishra deposited around Rs 51,67,000 in the various accounts of the conmen. After not receiving his 'award' for some time, he finally realised he was cheated and lodged a complaint with Sushant Lok police station.
"Mishra had taken loans from relatives, friends and neighbours and then paid the money to the conmen thinking that once he got the Rs 5 crore he would repay the debt. Tracing all the mobile and landline numbers, we finally arrested the two cheats, identified as Imran Ibrahim -- who was based in Mumbai -- and Muhajjam Abdul Razzak Ghanse from Thane," said the police officer. Cops have booked the duo on charges of cheating and are making inquiries into whether the two are involved in any other such cases.