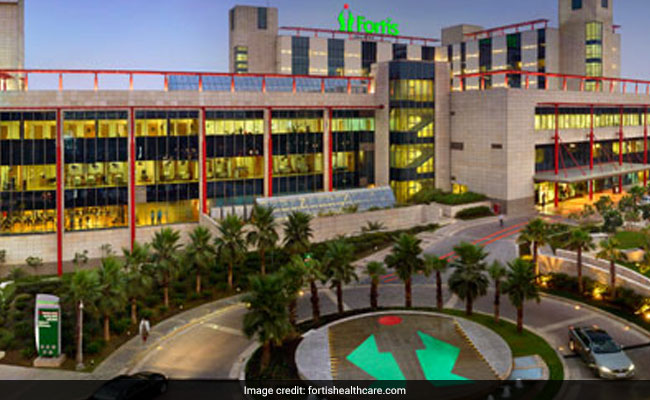 Highlights
Seven-year-old girl died of dengue after a fortnight at Gurgaon's Fortis
Parents alleged they were allowed to take the body only after paying bill
The bill included the cost of 2,700 gloves, said parents
New Delhi:
The parents of a seven-year-old girl who died of dengue after a fortnight at Gurgaon's Fortis hospital allege that they were allowed to take their child's body only after they paid a Rs 16 lakh bill that allegedly included the cost of 2,700 gloves. "Please provide me details...We will take all the necessary action," Union Health Minister JP Nadda tweeted on Monday.
Little Adya, admitted to Fortis on August 31 with severe dengue, died on September 14. Her parents, who live in Dwarka in south west Delhi, allege that the hospital kept her on the ventilator for three days even though she had stopped responding to treatment.
The Health Minister promised action in response to a tweet by a family friend that has gone viral.
"One of my batchmate's 7 year old was in @fortis_hospital for 15 days for Dengue. Billed 18 lakhs including for 2700 gloves. She passed away at the end of it..." read the tweet by D@DopeFloat.
Adya's father Jayant Singh told news agency ANI: "I want to appeal for an investigation and if any changes are required in the laws, they should be made. We would not like other people to suffer like we did."
Fortis hospital, in a statement, claimed that "all standard medical protocols were followed in treating the patient and all clinical guidelines were adhered to".
The hospital said: "She was admitted with Severe Dengue which progressed to Dengue shock syndrome and was managed on IV fluids and supportive treatment as there was a progressive fall in platelet count and hemoconcentration. As her condition deteriorated, she had to be put on ventilatory support within 48 hours."
The hospital claimed that on September 14, the family decided to "take her away from the hospital against medical advice (LAMA - Leave Against Medical Advice) and she succumbed the same day."
Responding to the charge of billing the parents for gloves, the hospital said, "an itemised bill spread over 20 pages was explained and handed over to the family...Treatment during these 15 days included mechanical ventilation, high frequency ventilation, continuous renal replacement therapy, intravenous antibiotics, inotropes, sedation and analgesia. A Care of ventilated patients in ICU requires a high number of consumables as per globally accepted infection control protocols. All consumables are transparently reflected in records and charged as per actuals."