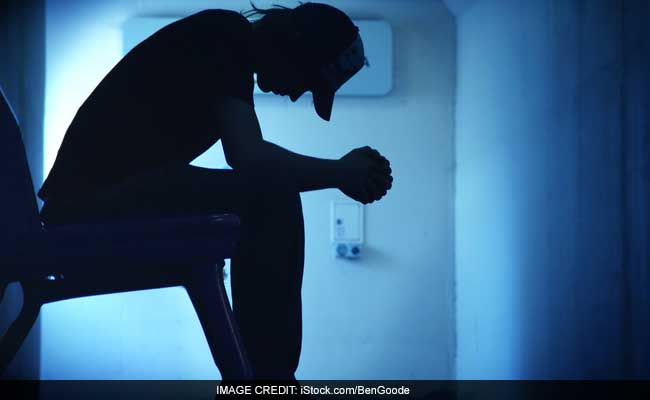 Highlights
WHO estimates close to 300 million suffering from depression
Another 260 million live with anxiety disorders
October 10th is marked as the World Mental Health Day every year
World Health Organisation estimates close to 300 million suffering from depression all across the globe. Another 260 million live with anxiety disorders while a spectrum of people fights both. World Mental Health Day is a WHO initiative aimed at educating and sensitizing people about mental health disorders and how one can ensure mental well-being or spot symptoms of emotional or mental distress in others. October 10th is marked as the World Mental Health Day every year. This year's theme focuses on mental well-being at workplace. Since more and more people end up spending a large part of their day at work, "experience in the workplace is one of the factors determining our overall well-being. A negative working environment, on the other hand, may lead to physical and mental health problems, harmful use of substances or alcohol, absenteeism and lost productivity," notes WHO.
While a strong support system is always helpful in tackling stress and keeping anxiety at bay, natural ingredients may also come handy in regulating your hormones and upping the feel-good factor. Ayurveda recommends simple herbal teas that can be made in the comfort of your home, we share few of them, take a look.
Dashamoola tea for Vata dominated people
If you know your prakriti, body type as categorized by Ayurveda, and if you happen to be vata dominated, dashamoola tea is something that can help alleviate depression. One teaspoon of dashamoola herb can be steeped in a cup of hot water and consumed twice a day. You can also try Ashwagandha, mix 1/2 a teaspoon with equal quantity of brahmi, steep in hot water for about 10 minutes and consume twice a day.
Ginkgo tea for Pitta dominated people
Gingkgo, gotu kola and brahmi, all these herbs work wonders for people with pitta constitution. Take any of the herb, steep in hot water and consume twice a day. Brahmi can also be mixed in equal proportion (1/2 teaspoon with herbs like jatamamsi and shatavari), steeped and consumed in the form of tea, twice a day.
Ginger tea for Kapha dominated people
Ginger works really well on Kapha dominated people. Kapha-type people are water and ether dominated and require to load up on foods with hot properties. A teaspoon of ginger powder can be mixed in hot water and consumed twice a day to battle mood swings, anxiety and depressive spells in Kapha dominated people.
Get in touch with a certified Ayurveda expert to know your prakriti and how Ayurveda can help battle depression and mental health issues. All remedies mentioned above are sourced from 'The Complete Book of Ayurveda Home Remedies', by Ayurveda expert Vasant Lad.