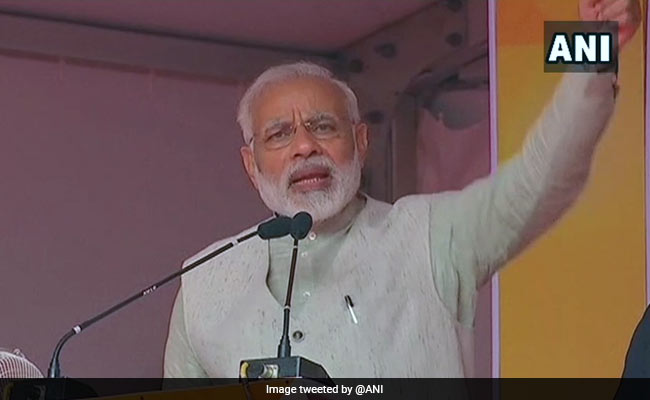 Highlights
Prime Minister Narendra Modi inaugurated the first World Food India event
The three-day long event starts today
"There is an immense potential for food processing," noted PM Modi
Prime Minister Narendra Modi inaugurated the first World Food India event at Vigyan Bhawan in Delhi today. The event is billed as the biggest congregation of global investors and business leaders of major food companies. The three-day event starts today and aims to transform the food economy and realise the government's vision of doubling famers' income by establishing India as a preferred investment destination and sourcing-hub for the global food processing industry. "There is an immense potential for food processing and value addition in areas such as organic and fortified foods," noted Mr. Modi.
PM Modi also talked about food processing as a practice that has been known to the country for ages, "simple, home-based techniques, such as fermentation, have resulted in the creation of our famous pickles, papads, chutneys and murabbas that excite both the elite and the masses across the world," he was quoted in an IANS report. Mr. Modi also noted India as the biggest producer of milk in the world, standing second in rice, wheat, fish and vegetable output.
Union Finance Minister Mr. Arun Jaitley was also present on the occasion and suggested food industry to become one of the principal industries of the country in the years to come. "The farm to kitchen chain is going to change in India, like elsewhere, with increased agricultural production, better storage facilities, more food processing and changing consumer food preference," Mr. Jaitley noted at the inaugural session of the World Food India 2017.
In terms of market size, the Indian food market was worth $193 billion in 2016 and is expected to cross $540 billion in 2020, officials said here. The sector has been growing at the rate of 12 per cent annually.
Inputs from IANS