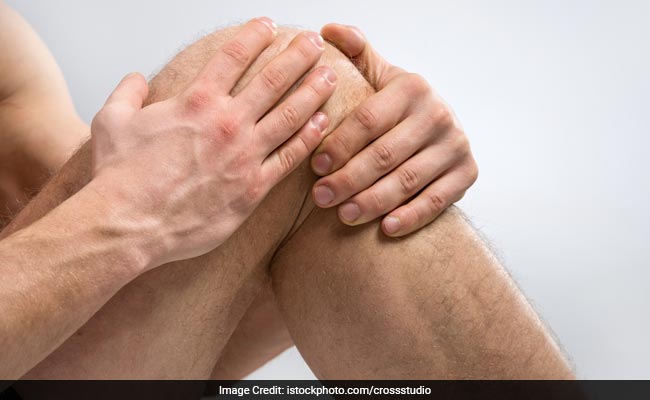 Highlights
Arthritis is an age-related, bone-degenerative ailment
The protective tissue on top of the joints gets damaged in arthritis
12th October is celebrated as World Arthritis Day
Arthritis is an age-related, bone-degenerative ailment wherein the protective tissue on top of the joints gets damaged. The causes of arthritis can vary from age-related wear and tear to chronic infection, severe injury or lack of any nutrient. A recent survey suggests arthritis on sharp rise in India. According to reports, over 180 million people suffer from arthritis in India. The survey pointed out at the elevated rate of Erthrocyte Sedimentation (a marker of inflammation in blood) at 52.07% and Rheumatoid Factor (at 13.08%) in women as compared to men.
Arthritis is reported as more commonly occurring in Indian women as compared to men. India is likely to become the Osteoarthritis capital by 2025 if the current rise in incidents continue, experts noted.
While eating a balanced diet enriched with bone-health boosting foods and regular exercising are considered excellent for maintaining healthy bones and tackling arthritis, natural ingredients may also come handy in managing the condition better.
Natural remedies for tackling arthritis
- Triphala churna is great for tackling arthritis. Take a teaspoon of Triphala churna with a cupful of warm water just before turning in.
- If you are dominated by Vata, a teaspoon of Haritaki herb powder can be mixed in a cupful of hot water and consumed before sleeping.
- Pitta dominated people can substitute Haritaki with Amalaki while Kapha dominated people can benefit by consuming a teaspoon of Bibbhitaki powder in warm water before going to bed. Triphala works fine for all types of Prakriti.
The survey was conducted by SRL Diagnostics
Remedies are sourced from Dr. Vasant Lad's, The Complete Book of Ayurveda Remedies
Inputs from IANS