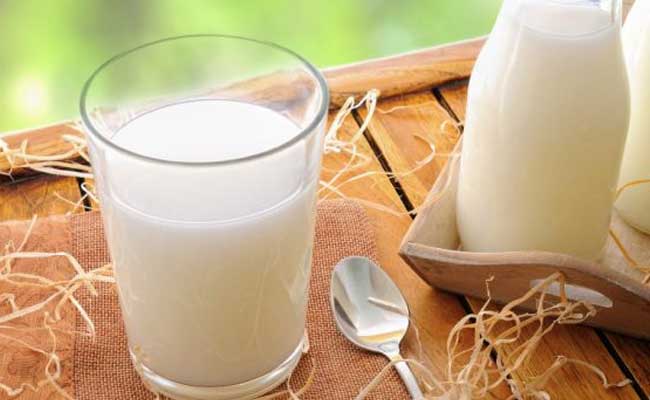 The winters are here! And as happy as we are to break-free of the sweltering hot temperatures of the previous months, one also shouldn't forget to keep himself guarded from all the infections and flu, that come with the season. In winters it is natural for our immune system to take a hit, which makes us extra prone to many bacteria and virus. Good state of health and immunity can be easily managed through the diet you take. There are a couple of foods you may need to avoid, and a couple you should add, during this change in season. Dry fruits, nuts, tulsi, ginger, leafy vegetables in your meals in winter is good, but avoid red meat and control the intake of milk products, suggest experts.
Ayurvedic expert Ashutosh Gautam says, "Curd should be avoided in winters as it increases secretions from the glands, thereby increasing the mucus secretion too which would impact the overall health of the body. Curd is Kapha-Kar in nature, the excess mucus building can make it difficult for people who are already suffering from respiratory infections, asthma, cold and cough (in winters), by causing swelling. Hence it is advised to avoid curds in winters and especially during the night."
Bhavishya Wadhwan, Founder at 98FIT and Neha Ranglani Nutritionist and lifestyle educator, believe that, it is better to limit the intake of milk in winter. Milk causes phlegm and can go on to thicken the phlegm already present. This can increase the irritation in the throat, and make you uncomfortable. Hot and cold drinks are also something you should be mindful of. You don't need to eliminate them completely, but having them in moderation is always a good idea. The caffeine content of hot tea, hot coffee or hot coffee can dehydrate your body, which leads to much thicker mucus. It is best to avoid caffeine and opt for water or herbal fusions instead.
Red meat is a source of very strong protein. While proteins are important for muscle building and metabolism, the very high content of it found in red meat can cause a build-up of mucus in your throat. Processed meat and high fat meat can cause problem, while lean proteins found in fish and poultry are relatively safer.
They also went on to enumerate other foods that you must avoid this nippy weather, which are:
1. Fried food: The excess quantity of trans-fat found in these foods adds up to your total calorie consumption without really providing and food value. Fried food also run the risk of making your stomach upset,and in worse cases trigger heart ailments.
2. Non seasonal fruits: Intake of more citrus fruits during winter season will boost up our body metabolism. The fruits that are not in season should be avoided, as one is not too sure if they are even fresh.
3. Sugar: In addition to the many calories, sugar has also been linked to weak immune system. Hence it is advisable to curb your sugar cravings this season.
4. Alcohol: Alcohol dehydrates the body extensively which can be most damaging during winter. Taking alcohol, also increases your body temperature quickly which adds to the chance of getting cold during winter.
(Inputs IANS)