There is something about the festive week of Diwali that awakens the foodie in all of us. From sweets and crispy snacks to fruit drinks and sodas, feasting is an intrinsic part of the festive season that concludes with Bhai Dooj, which falls on 9th November 2018 this year. While we know you love every bit of your bingeing sessions, but there is no denying the impact it is going to have on your waistline. If all the sugar, ghee and salt have started doing its bit, you have arrived at the right place. We have listed out some tips and tricks that could help you shed the extra pounds you have put on after all the feasting.


Weight Loss: Here Are 7 Fool-Proof Tips To Shed All That Festive Weight


1. Monitor Your Portion Sizes: Now, that the festive season is drawing towards a close, it is the best time to start monitoring your portion control. For sustainable weight loss, you need to set realistic goals. Starving yourself is not the best idea to cut the bulge. If you deprive yourself from food for a long spell, you are more likely to binge on fattening and calorie high foods once your patience breaks. So, make slow and steady changes. If you have been having two-three sweets in a day, bring it down to one, one chocolate piece instead of three, so on and so forth.
(Also Read: 5 Morning Rituals for Weight Loss)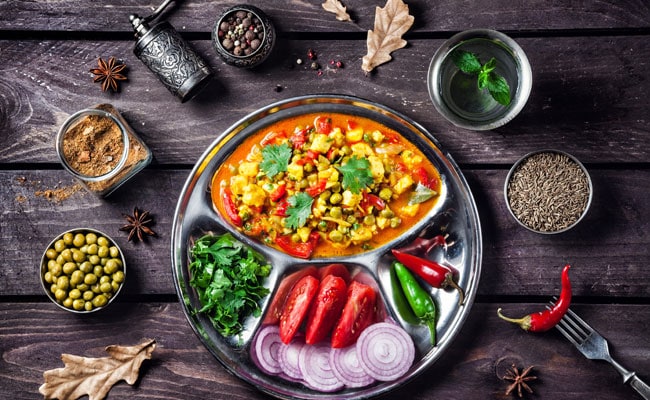 2. Distribute Your Holiday Left-Overs: The idea here is to not over-consume. If you have gotten a lot of festive snacks and sweets this season, instead of keeping it in the fridge or over-eating and waiting for three-four days to toss it out, you can distribute it among your friends, and/or underprivileged while it is still fresh and flavourful.

3. Cut Down On Sugary Drinks, Sodas And Alcohol Immediately: Many a times, we do not keep track of the liquid calories we consume through these drinks. These calories also add immensely to the extra kilos. You can swap these drinks with low-cal and fat burning beverages like green tea or herbal infusions like ginger water or tulsi water.
(Also Read: What Is the Best Time To Drink Green Tea?)


4. Stay Hydrated: With the change in season, your water intake has already hit a low. You do not drink up as much as you would in summers. But drinking water is very important for metabolism and steady weight loss. With regular intake of water, we feel fuller, and thus, don't eat as much. So, grab a water bottle, fill it as a ritual every morning and carry it wherever you go.

5. Load Up On Fibre: Up the fibre content with seasonal greens like methi, bathua and palak, and seeds like sunflower seeds, chia and pumpkin; moreover, prepare your food with whole grains. Fibre helps induce satiety by taking the longest to digest. When you feel full, you would binge less

6. Healthy Nibbles: Make use of all the dry fruits you got for Diwali. Snack on these whenever the cravings kick. Nuts like almonds and walnuts are full of protein and fibre that are known to promote weight loss. Additionally, they are also loaded with omega- 3 fatty acids that are good for immunity. Make sure they are not the sugar-coated or tossed in salt.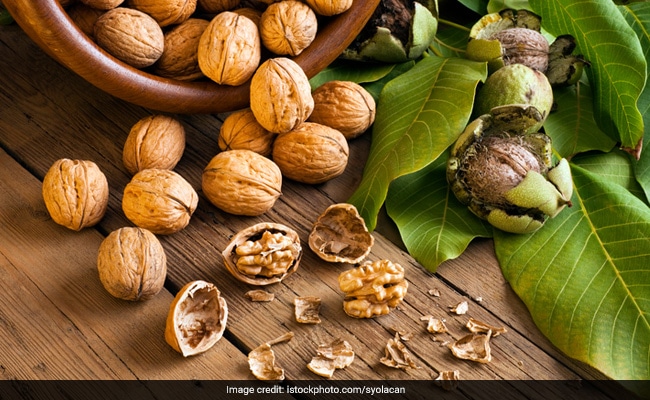 7. Opt For A Light Supper In The Evening: According to experts, if there is one meal where you should go light is the dinner. During late evenings or night, our metabolism is the least. Stuffing yourself with too much food may hamper digestion at this point. You can opt for warm and filling soups packed with goodness of fresh veggies. You can also go for tandoori and grilled snacks.

Disclaimer: This content including advice provides generic information only. It is in no way a substitute for qualified medical opinion. Always consult a specialist or your own doctor for more information. NDTV does not claim responsibility for this information.

Get Breaking news, live coverage, and Latest News from India and around the world on NDTV.com. Catch all the Live TV action on NDTV 24x7 and NDTV India. Like us on Facebook or follow us on Twitter and Instagram for latest news and live news updates.