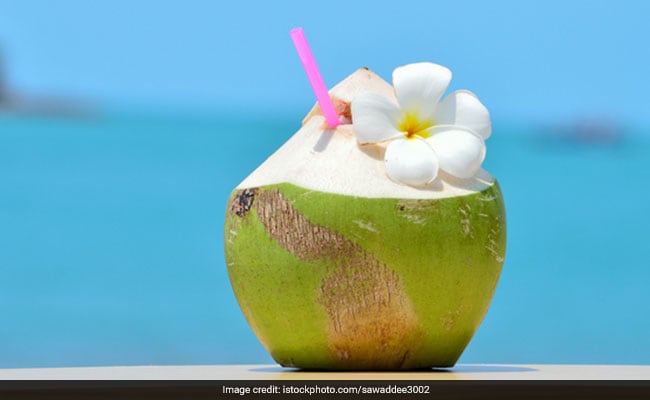 The summers are here in full force. One of the major shifts that the season has brought along with itself is across our dietary preferences. Warming
kadhas
and hot chocolates are a thing of the past, our stomachs now crave for cooling lemonades and
sharbets
. In this sweltering heat, it is essential to keep our stomachs cool and light. Our body's take their own sweet time to acclimatize to the sudden surge in temperatures. The same goes for our digestive system, which finds it hard to digest very hot and heavy stuff. Summer brings a majority of digestion related illnesses.
To counter the effects of these infections one must include a range of fluids in the diet,
drinking good amount of water is key to fighting 90% of the diseases. Avoid fatty and fried foods, as they are they tend to heat up your body. One should also include foods with more fibre, like oats, barley and wheat. Here are some foods that you must include and try to avoid in the sweltering heat to keep your stomach cool.
1. Coconut water:
One of the most cooling and effective remedy to your summer woes, coconut water helps neutralize the acid levels in the stomach; thanks to its alkaline nature. It helps soothe the inner lining of stomach, keeping your stomach cool and easy.
2. Yogurt:
The good ol' dahi is a summer staple in India, and there are reasons galore why you should tuck into this probiotic gem today. The number of good bacteria in your gut which keeps the body cool and aid in digestion and other mechanisms. If having a bowl of yogurt everyday, is too boring for you, you can also churn up some delicious buttermilk or
chaach
and keep your body cool.
3. Cooling herbs:
Cooling herbs like mint, peppermint and chamomile help reduce the heat in the stomach. A cup of peppermint and chamomile tea will ensure your stomach is relieved of excessive acid levels in the stomach an also aid digestion. Summers are also the reason to load up on delicious pudine ki chutney.
4. Water rich fruits and veggies:
Summers bring along with themselves a bevy of fruits. Fruits like watermelon, melon, strawberries and peach are full of water. And so are summer veggies like cucumber and celery. Hydrating fruit and veggies helps keep the body cool and induce satiety too.
Foods To Avoid In Summer
1. Red meat:
Red meat like mutton, lamb, and pork are high in saturated fat, which raises blood cholesterol. High cholesterol foods could raise risk of heart diseases.
2. Iced tea:
Iced tea laden with artificial sweeteners increases your tolerance for sweet which could potentially lead to weight gain. Excessive consumption of iced tea may also take a toll on your water consumption. Experts say that one should drink at least eight glasses of water in a day, for smooth functioning of various body needs.
3. Greasy burgers and hot dogs:
Greasy burgers, fries and hit dogs are full of trans fats which are major contributors in weight gain. In addition to this, they are also tough to digest and tough on the inner lining of your stomach, hence better to avoid.
Keep in mind these summer tips and beat the heat with ease.