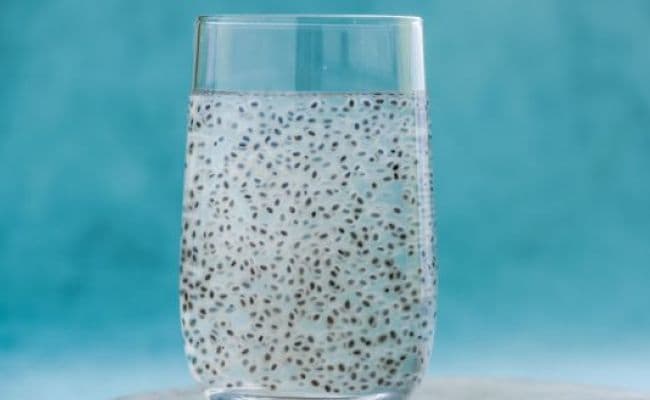 Highlights
It's crucial to keep yourself hydrated throughout the day during summers.
Sabja seeds have been known to reduce body heat naturally.
Fennel seeds and cucumbers are great coolants for summer.
Summers are upon us and it is very important that we all take special care of our diets to keep healthy. One of the most important things to do during the summers is to stay hydrated to prevent summer headaches and digestive stress. It is generally advisable to keep sipping on water throughout the day, during the summers, to keep the body hydrated and to give a boost to the metabolism and the digestive system. Although water is the best drink to prevent dehydration, there are certain other ingredients that you can use to amp up your hydration game.
Here are some of the best ingredients to put in your water during the summers:
1. Lemon: Starting your day with lemon water and honey is a good practice to give your liver and kidney functions a boost. Lemon is also a great addition to your water during summers, as it keeps digestive troubles at bay and is also good for the skin, due to the presence of vitamin C. Lemon water has detoxifying properties and it may even boost weight loss.
2. Mint: Mint or pudina is a natural coolant that is added to a number of Indian summer drinks. Just add a sprig of fresh mint leaves to your water bottle to stay fresh and cool from the inside. Mint water is also great for your skin. During summers, your skin tends to have pimples due to all the sweat. Mint can fight pimples and acne naturally.
3. Sweet Basil Seeds: Soaked sabja or sweet basil seeds are great for the summers. They can naturally reduce body heat and hence, help you stay cool. This is why they are often added to lemonades, milkshakes, cocktails and falooda ice-creams. All you need to do is soak them until they turn gelatinous. You can either throw the soaked seeds in your summer drinks like lassi or milkshakes.
4. Cucumber: When it comes to detox, one of the best ingredients is the cucumber, which is also a very hydrating vegetables. Just add a few pieces of the summer gourd in your water bottle before heading out into the heat. Cucumber is made up of 95 per cent water and is also full of antioxidants, minerals and vitamins, essential for the body.
5. Fennel Seeds:Saunf or fennel is one of the best summer spices you can add to your diet. To make a cooling water drink with fennel seeds, soak a few of them in water overnight. Filter the water in the morning and add some rock salt and honey to it to drink it to cool your body down. You can also simply throw in a few fennel seeds in your water bottle before leaving the house and keep sipping on the hydrating and cooling drink all day.