Insomnia is a sleep disorder where people have difficulty falling asleep, or staying asleep as long as desired. Insomnia during night is typically followed by day time sleepiness, lack of energy, drowsiness, fatigue, irritability, sulkiness. It can also take a toll on your mental focus which may further impact your daily activities and work commitments. In worse cases it can also lea to depression Insomnia can be short term, or chronic and long term lasting from a few days to months.
The cases of insomnia are at an all -time high. People due to factors like stress, lifestyle habits an dietary choices are encountering the condition in increasing numbers. If you happen to be suffering from the condition here are some Ayurvedic recommendations which can help you beat insomnia and have sound sleep.
1. Glass of Warm Milk
Milk is a great sleep supporter. It contains tryptophan, an amino acid which converts into serotonin. Serotonin is known to induce calming effects in the brain. Dr. Vasant Lad in 'The Complete Book of Ayurvedic Home Remedies' gives a few handy tips for an enhanced effect. For instance,
• You can add a pinch of nutmeg into your milk
• You can also add some crushed almonds(blanched is better), a pinch of nutmeg, and a pinch of cardamom, for a flavourful and healthy potion right before you tuck into your bed.
A bowlful of cherries can also help send you off to good sleep. Cherries are one of the few natural foods that contain melatonin. Melatonin is a hormone produced by the pineal gland in the brain. Dr. Vasant Lad in his book, suggests eating 10-20 cherries daily for a soundful sleep.
3. Ashwagandha
For centuries, Ayurvedic medicine has used the goodness of Ashwagandha to treat people for their daily woes such as stress, anxiety, and exhaustion. The wonder herb of Ayurveda is also a good traditional remedy to cure sleep deprivation. Add one teaspoon of Brahmi and Ashwagandha powder in two glasses of water. Boil them and then reduce it to one glass and drink it daily at least once for best results.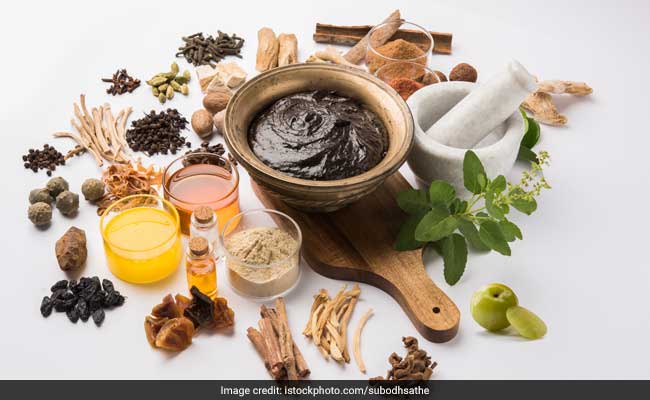 4. Licorice
Active compounds of licorice can also help you find your way out of the sleep woes, as per Ayurveda. Have one teaspoon of licorice root powder with a glass of cold milk every morning on an empty stomach, for instant and best results.
5. Tagar
This herbal remedy suggested by Dr. Vasant Lad in his 'The Complete Book of Ayurvedic Home Remedies' is also pretty effective in curing insomnia. Tagar is one of the strongest herbs in Ayurveda. Tagar helps relax the nerves and clear out toxins from blood, blood vessels, joints etc. Tagar, also known as Indian Valerian, should not be taken alone. It should be mixed with other herbs first.
Take 1 part of tagar herb, 1 part of valerian root powder and 1 part of chamomile and mix them together. Take ¼ teaspoon of this powdered mixture with a glass of warm milk just before bedtime for best results.