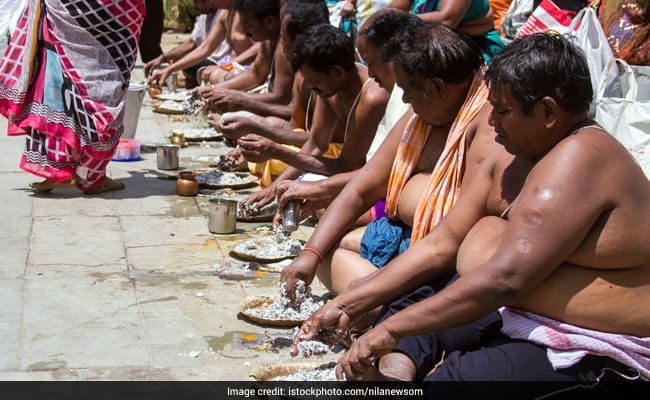 Highlights
Hindus across India will be observing Pitru Paksha from 5th September
It is a 15-lunar day period, as per the Hindu calendar
This period is also known as Shradh and Kanagat
Shradh 2017 or Pitru Paksha commenced from 5th September 2017. Known as the mourning period amongst Hindus across India, the 16-lunar day period, takes place during the Bhadrapada month of the Hindu calendar during which people pay homage to their ancestors (Pitras), especially through food offerings.This period is also known as
Shradh and Kanagat
; which according to Southern and Western India falls during the second paksha of the Hindu Lunar month of Bhadrapada and the fortnight immediately after Anant Chaturdashi or
Ganesh Visarjan
. This year, Shradh will start from 5th September and end on 19th September, 2017. It is believed that Shradh rites liberate souls from the vicious circle of life and death and help them attain salvation. Shradh involves the current generation repaying the debts of their ancestors and deceased relatives by paying an ode to them.
What is Shradh and its Significance?
According to Hindu beliefs, the souls of our three preceding generations reside in Pitru-Loka, which is considered to be a realm between heaven and earth. This realm is led by the god of death, Yama. It is believed that when a person from the next generation dies, the first generation is taken to heaven bringing them closer to God. Only the last three generations in Pitru-Loka are given shradha rites.
According to Hindu scriptures, during the Mahabharata, when Karna died his soul was taken to heaven where he was offered lots of gold and jewels. However, Karna was looking for food to eat and asked Indra, who is considered as the lord of heaven, the reason for serving gold as food. That's when Indra told Karna that he donated gold all his life, but never donated food to his ancestors during Shradh. Realising what Indra claimed, Karna answered that he never knew who his ancestors were, so he couldn't donate anything in their memory. However, Karna was given a chance to amend his mistake and was permitted to return to earth for 15 days, so that he could perform shradh rites and donate food and water in their memory. This 15-day period was then named as Pitru Paksha.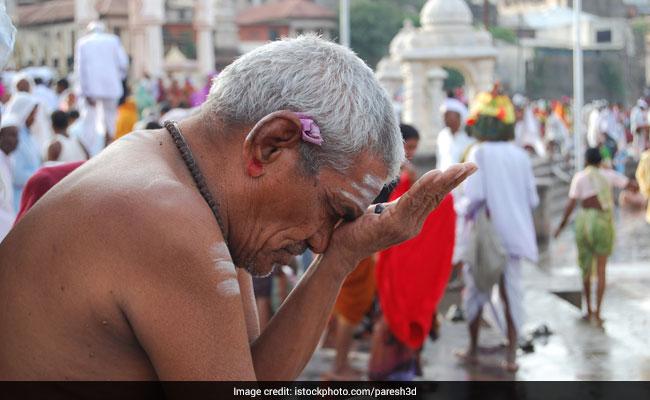 Shradh 2017:The souls of our three preceding generations reside in Pitru-Loka

Shradh 2017 Dates: Pitru Paksha Calendar
Shradh 2017 will commence on 5th September and end on 19th September, 2017. Here is the Pitru Paksha calendar that you can follow through the days-
05th September - Purnima Shraddha
06th September - Pratipada Shraddha
07th September - Dwitiya Shraddha
08th September - Tritiya Shraddha
09th September - Chaturthi Shraddha
10th September - Maha Bharani, Panchami Shraddha
11th September - Shashthi Shraddha
12th September - Saptami Shraddha
13th September - Ashtami Shraddha
14th September - Navami Shraddha
15th September - Dashami Shraddha
16th September - Ekadashi Shraddha
17th September - Dwadashi Shraddha, Trayodashi Shraddha
18th September - Magha Shraddha, Chaturdashi Shraddha
19th September - Sarva Pitru Amavasya

Shradhha 2017: Pooja Rituals
The rituals of the shradh are generally performed by the eldest son or the eldest male member of the family. While performing shradh one should be careful about three things that include- piety, hastiness and anger. Nothing 'ashubh' should come in between the prayers observed for the peace of the departed souls. Two Brahmins are offered food, new clothes, fruits, sweets and dakshina, for it is believed that whatever is given to them reaches the ancestors. It is also imperative to feed the poor after making an offering to the Brahmins. It is believed that the more 'daan' you give, the more it will reach your ancestors. It is also believed that shradh rites and Pitru Paksha puja are important for attaining happiness in the family and for receiving blessings from the ancestors.