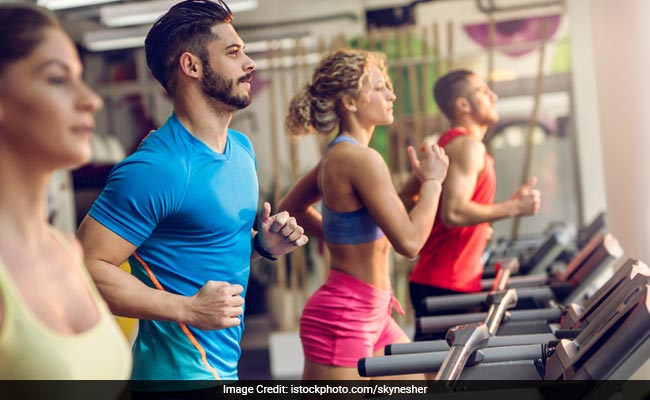 Here's another reason to take your daily exercise seriously. Turns out, that engaging in regular exercising may not only help you lose weight but also keep your memory sharp. According to a study published in the Journal of Alzheimer's Disease, engaging in physical activity is good for your brain and overall cognitive health. The research found a new link between a lower fitness level and faster deterioration of vital nerve fibers in the brain. The deterioration results in cognitive decline, including memory issues characteristic of dementia patients.
The findings of the study provide more evidence that exercise improves brain health and could be a lifesaving ingredient that prevents Alzheimer's disease. "This research supports the hypothesis that improving people's fitness may improve their brain health and slow down the ageing process," said study author Kan Ding from the University of Texas Southwestern Medical Center in the US.
The study focused on a type of brain tissue called white matter that is comprised of millions of bundles of nerve fibers used by neurons to communicate across the brain.
For the study, researchers enrolled more than 80 older patients at high risk of developing Alzheimer's disease and had early signs of memory loss, or even mild cognitive impairment. The researchers determined that lower fitness levels were associated with weaker white matter that in turn correlated with lower brain function.
While exercising may be good for health and brain, there are some foods that may also boost your cognitive ability. Here are foods that may boost your memory skills.
1. Fish
Eating fish is known to be good for your brain; fish like salmon, trout and mackerel are loaded with omega-3 fatty acids that help brain build nerve cells and improve learning and memory. They are also known to reduce the risk of mental health issues like Alzheimer's disease.
2. Leafy green vegetables
If you have hated green leafy vegetables, it is time you start adding them to your plate. Cruciferous vegetables like broccoli, cabbage, spinach, et al. are loaded with vitamin A and K that fight back inflammation and help in better memory.
3. Nuts
Walnuts help you boost memory; thanks to the presence of vitamin E that helps to prevent cognitive decline by protecting cell membranes from free radical damage.
4. Turmeric
This yellow coloured spice is super versatile and has innumerable health benefits to offer. The compound curcumin present in the spice has great anti-inflammatory properties. It helps the brain's oxygen intake; keeps you alert and help you process information.