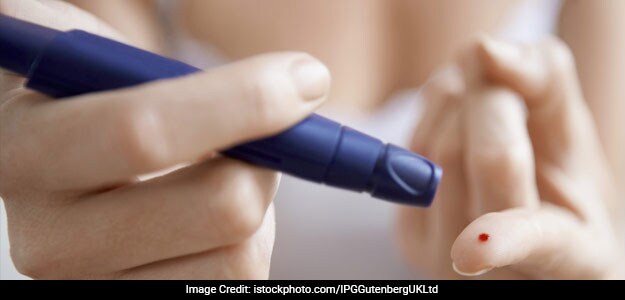 Highlights
Diabetes Mellitus is a lifestyle ailment categorized
A person suffering from diabetes experiences high blood sugar levels
Lifestyle and dietary tweaks can stave off risks of developing it
A team of Indian researchers has stumbled upon a potential new drug target for treating diabetes while on the path to unravel the mystery behind the spurt in levels of a protein linked to the disease. Diabetics usually have more amount of an enzyme called dipeptidyl peptidase 4 or DPP4 in their blood. The study was published in the journal Molecular Metabolism and aimed at understanding the reason behind the accumulation of DPP4 in the blood of those suffering from diabetes.
Diabetes Mellitus is a lifestyle ailment categorized as Type 1 and Type 2 diabetes. A person suffering from diabetes experiences high blood sugar levels. The patient's body is either not able to produce insulin at all or is unable to use insulin produced by the body. While diabetes is one ailment that rests heavily on genetic predisposition, lifestyle and dietary tweaks can stave off risks of developing it and may also aid in improving the quality of life and better management of the disease. If you already happen to suffer from diabetes, keep the following diet-related points in mind for better health:
1. Fenugreek is excellent for maintaining blood sugar levels. Include fenugreek seeds and leaves in your diet. Fenugreek water can be included in your diet while soaked and sprouted fenugreek seeds also work wonder in managing diabetes.
2. Amla juice, when consumed the first thing in the morning, can go a long way in helping you manage diabetes better. Add a pinch of turmeric for better results. Bitter gourd juice and aloe vera juice can also become a regular part of your diet.
3. Instead of consuming fewer larger meals, try charting your diet plan to include more frequent and smaller meals. Practice portion control.
4. Steer clear of junk food, processed and packaged items, refined foods, oil-laden foods, sugary items and beverages. Monitor your alcohol intake and avoid smoking. Have foods that are low in glycemic index and may help regulate and maintain your blood sugar levels.
Get in touch with your medical expert to learn more about diabetes and how your diet can help in managing the condition better.
Inputs from IANS