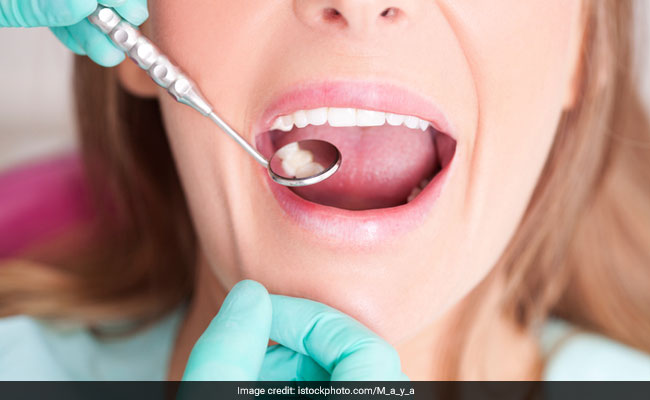 Oral Health or hygiene is described as the practice of keeping one's mouth clean and free of diseases and other health problems.Many of us think flossing twice a day is enough to keep your teeth healthy and tooth ailments at bay. But the fact is that that oral hygiene and dental health is much more than just shiny white teeth. And poor dental health may up the risk of diabetes.
The study also suggested that dental examination may provide a way to identify the risk for developing the diabetes.
"We found a progressive positive relationship between worsening glucose tolerance and the number of missing teeth," said lead author Raynald Samoa from the City of Hope National Medical Center in Duarte, California.
The study, presented at the ENDO 2018: The Endocrine Society's 100th Annual Meeting and Expo. The researchers reviewed the records of 9,670 adults with 20 years of age and above who were examined by dentists during the 2009-2014 National Health and Nutrition Examination Survey.
The reported body mass index (BMI) and glucose tolerance states by fasting plasma glucose, two-hour post-challenge plasma glucose, hemoglobin A1c (HbA1c), established diabetes and whether the condition was treated with oral agents or insulin.
The numbers of missing teeth due to caries, or cavities, and periodontal disease for individual patients were recorded by the researchers.
The relationship between glucose tolerance and dental condition by considering age, gender, racial and ethnic group, family history of diabetes, smoking status, alcohol consumption, education and poverty index, was also studied in detail.
The findings revealed a progressive increase in the number of patients with missing teeth as glucose tolerance declined, from 45.57 per cent in the group with normal glucose tolerance (NGT), to 67.61 per cent in the group with abnormal glucose tolerance (AGT), to 82.87 per cent in the group with diabetes mellitus (DM).
The differences in the average number of missing teeth among the three glucose tolerance groups were significant: 2.26 in the NGT group, 4.41 in the AGT group and 6.80 in those with DM, the researchers noted.
There are a number of good oral hygiene practices that must be followed by everybody ona daily basis. Flossing, oil pulling tongue scraping are all essential aspects of oral hygiene. In addition to this, a few healthy dietary tweaks can also go a long way for perfect dental health.
Here are some foods that may help
Foods For Strong Gums
1. Apple
Apples are a great source of fiber that act as a cleansing agent. It contains malic acid that boosts saliva production, hence removing bacteria from the mouth. The fibrous texture of apples also helps in improving the health of your gums.
2. Nuts and Seeds
Nuts and seeds are slightly abrasive in texture and therefore, they help in removing plaque and stains from your teeth. The omega-3 fatty acids present in walnuts and flax seeds can also help in lowering the risk of gum disease that can damage your teeth.
3. Vitamin C Foods
According to Dr. Simran of Fortis Hospital, the high amount of vitamin C found in oranges, berries and lime can also help in protecting the gums from infections.
Foods For Strong Teeth
1. Milk
While calcium in milk fortifies your teeth, the protein casein helps reduce acid levels in the mouth, thereby reducing gum corrosion.
2. Cheese
Cheese is a great source of calcium, phosphorus and protein that make your teeth whiter and stronger, protecting them from decay. It is also known to protect that enamel that tends to deplete with age.
3. Strawberry
Strawberry consists of numerous antioxidants that keep your teeth healthy and maintain overall oral hygiene. The ascorbic acid in the fruit can actually help in providing a brightening effect. It also inhibits bacterial growth due to the presence of polyphenols.
(With Inputs IANS)