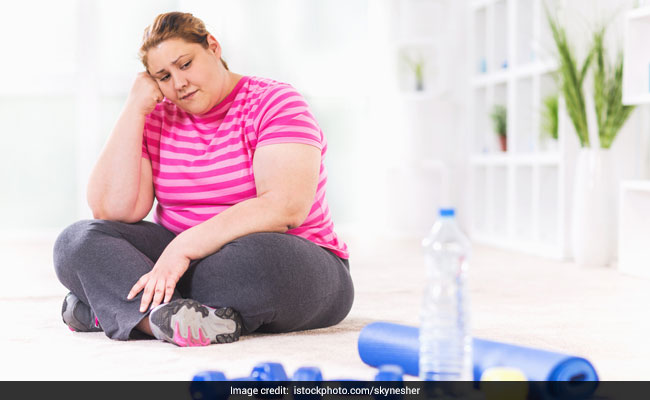 Young women take note. If the findings of a latest study are to be believed women who are overweight or obese have up to twice the risk of developing colorectal cancer before age 50. The study published in the journal JAMA Oncology, said that it was it is of utmost importance for women to maintain a healthy weight, beginning in early adulthood for prevention of early-onset colorectal cancer.
Compared with women with the lowest body mass index (BMIs), 18.5-22.9 kilograms per square meter, women with the highest BMIs, greater than 30, had almost twice the risk of early-onset of colorectal cancer, Xinhua news agency reported.

"We hypothesised that the obesity epidemic may partially contribute to this national and global concern in early-onset colorectal cancer rates, but we were surprised by the strength of the link and the contribution of obesity and weight change since early adulthood," said Yin Cao, Assistant Professor of surgery in the Division of Public Health Sciences at Washington University.

For the study, published in the journal JAMA Oncology, the team included data from 85,256 women aged 25 to 44.It must be understood that this is an association study, which does not establish that increasing weight is a cause of early-onset colorectal cancer. More studies are needed to uncover the causal relationship between the two and identify young people at high risk of colorectal cancer at younger ages.
The American Cancer Society recently lowered the recommended age at which most people should undergo a first screening colonoscopy. The new guidelines recommend screening beginning at age 45, down from the previous recommendation of age 50.

Obesity is a condition charecterised by excessive body weight. Your diet can play a significant role in managing obesity. Here are some foods that are known for their fat burning abilities.

1. Tomato : Tomatoes encourage the production of the amino acid called Carnitine, which is an organic molecule that plays an important role in the regulation of fatty acid and energy metabolism. Tomatoes also have a compound known as 9-oxo-ODA that helps reduce lipids in blood, which further helps in preventing weight gain and belly fat.
2. Green Tea: Catechins are one of the antioxidants present in green tea which are believed to boost metabolism, further promoting weight loss.
3. Celery: Containing barely 16 calories per 100 grams (as per USDA), celery is ranked high among negative calorie foods. Packed with fiber, celery is also rich in vitamin A, vitamin C, and folate.
4. Broccoli: Plant-based foods are high in fiber and great calorie burners. Containing barely 34 calories per 100 grams. Broccoli is ranked high amongst superfoods. It is packed with fibers and antioxidants and studies have shown that they may also have certain anti-cancer properties.
Disclaimer: This content including advice provides generic information only. It is in no way a substitute for qualified medical opinion. Always consult a specialist or your own doctor for more information. NDTV does not claim responsibility for this information.
(With inputs IANS)