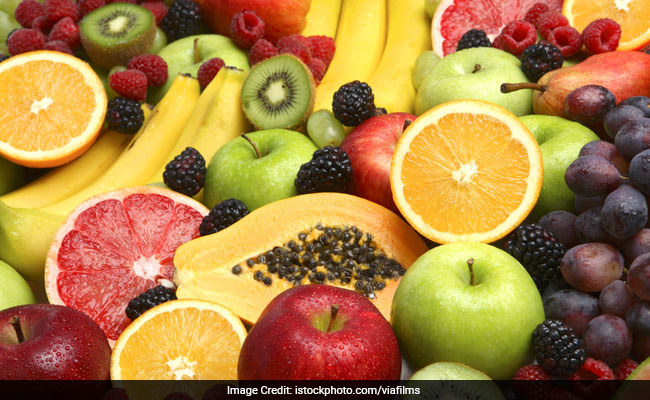 Chaitra Navratri 2018 would begin from 18th March 2018 and Hindus around the country are leaving no stones unturned to prepare for the celebration. Navratri or the 'Nine nights' is celebrated across nation with much fervour and enthusiasm. This year, Chaitra Navratri begins on 18th March and would go on till Ram Navami which falls on 25th March. Navratri is dedicated for the worship of nine forms of Goddess Durga also called the Nav Durga. The nine forms of Durga are pleased with special offerings and prayers. It is said that during this auspicious time, Goddess Durga descends on earth amid her beloved devotees. Her devotees please the deity with abundant offerings. Some devotees also observe the ritualistic Navratri fasts to please the beloved goddess and her divine forms.
During these fasts, people refrain from eating any non-vegetarian food, drinking alcohol or smoking. Even in this all vegetarian diet, there are certain foods that are permissible and some which are not. Majority of people who are observing the fast do not consume onion or garlic. Spices like turmeric (haldi), asafoetida (hing), mustard (sarson or rai), fenugreek seeds (methi dana) and garam masala are also not permitted. Regular rice, rice flour, all-purpose flour, whole wheat flour, gram flour and semolina are also avoided during fasting. People use buckwheat flour (kuttu) or water chestnut flour (singhare ka atta) instead. Devotees also avoid consuming legumes and lentils while fasting. Vegetables like potatoes, sweet potatoes, arbi, suran, carrots, cucumber and bottle gourd (lauki) are permissible.
People eat light, clean and sattvik food during fasting. Amidst so many restrictions and permissions, Navratri fasting could prove to be a tad confusing time, especially for those who are new to fasting. But did you know, keeping aside the religious reasons, fasting during Navratri may also positively impact your body and energy levels?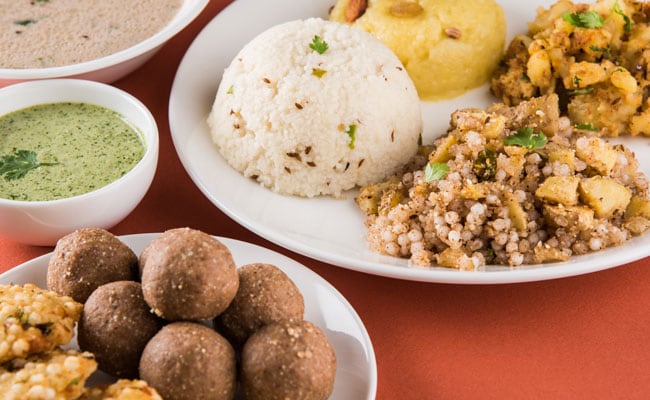 Both Chaitra Navratri and Sharad Navratri are celebrated during major seasonal change. Chaitra Navratri typically falls in spring-summer cusp, while Sharad Navratri falls around October-November marking the beginning of winter. During such significant season change, our immunities tend to be most vulnerable. Bingeing on oily, heavy and greasy food could make things worse. It is thus advisable to avoid all heavy legumes, grains and meat during this time. By observing these fasts and restricting a heavy diet, you are able to protect yourself and boost your immunity. It helps to cleanse and detoxify your body and relaxes your mind. Detoxifying your system gives rest to the vital systems of your body which does not have to work extra hard to digest heavy foods.
From the Ayurvedic perspective, eating foods like meat, garlic, onion, grains and alcohol attract and absorb negative energies and should be avoided during seasonal change.
Ayurveda expert Dr. Dhanvantri Tyagi says, "While there is no significant health benefit associated with these fasts, light eating and fasting from time-to-time is beneficial for good state of health. During this time especially when there are more chances of encountering infections, it is suggested to eat light. Otherwise, it is mostly a choice and practiced for religious purposes than anything else."
Things To Note:

If you are planning to observe the fasts for the first time, make sure you are not too harsh on yourself, and your body is prepared for this major diet change. Keep yourself hydrated; beverages like coconut water, milk, thandai would keep you cool through the day. Munch on delicious seasonal fruits and vrat delicacies like kuttu ki poori and aloo kadhi. You can enjoy the wide array of milk-based desserts like kheer and rasmalai too. Make sure you are not sick or recovering from any disease. At this point, you need maximum nutrition hence, fasting is not the best idea. Diabetics, pregnant women and senior citizens should also consult their doctors or experts before observing these fasts.