Highlights
Navratri is a festival which is celebrated with much fervour
Fasting in Navratri is done for spiritual beliefs
We give you 5 reasons why fasting is good for your health
The festival of
Navratri
is a Hindu festival which is celebrated with much fervour and joy all over north India to mark the victory of the Goddess Durga over evil. During this nine-day festival, people from Hindu community follow a ritual of fasting and avoid food grains like wheat, pulses and rice for nine days. When it comes to eating, there are only few foods that are allowed during these days; including
kuttu, singhara, sabudana
, fruits, milk and
makhanas
. Although, fasting in Navratri is done for spiritual beliefs, some people plan to fast during Navratri with a belief that it detoxifies the body and boosts immunity. But, does it really work?
We give you 5 reasons why fasting is good for your health:
1. Fasting Gives Rest To The Digestive System
According to Consultant Nutritionist Dr. Rupali Datta, "While observing fasts, we change our food ingredients from pluses, rice and wheat to kuttu, sabudana and singhada; that give a break to our body." A simple diet purifies the gastro-intestinal tract and cleans the surrounding organs.
2. Eating (and Snacking) Regularly Keeps The Energy Levels Steady
Fasting in Navratri does not mean starving your body for long hours. Eating 3-4 small meals a day maintains blood sugar levels, and keeps the energy levels steady. While observing fast, we all tend to feel hungry. Snacking on something light like dry fruits, nuts, baked makhana, fruits and salad in between the meals can give energy to your body. These light snacks are quite rich in fibre and help to remove toxins from the body.

(Also Read: Why Navratri Fasting Is Perhaps The Best Thing For Your Body This Season)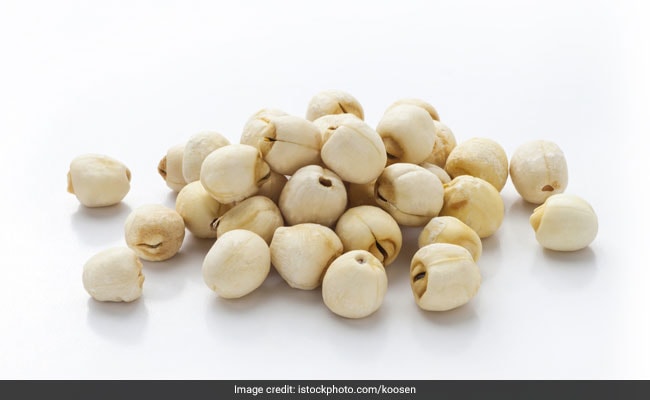 3. Increase Of Liquid Intake Keeps The Body Hydrated And Fresh
While fasting during Navratri, we end up drinking different types of juices and beverages. This not only helps to keep our body hydrated, but also reduces those frequent hunger pangs to a considerable extent. Constant intake of fluids like watermelon juice, orange juice, green tea and coconut water can provide with the goodness of various essential nutrients. This also helps retain the antioxidants that help fight against various infections in our body.
4. Use of Rock Salt Keeps Health Problems At Bay
Rock salt (sendha namak), the only salt that is used during Navratri, is known to have many health benefitting properties. It improves our blood pressure and also helps in absorption of minerals as compared to the common (added) salt.

(Also Read: 5 Navratri Fasting Favourites And Their Health Benefits)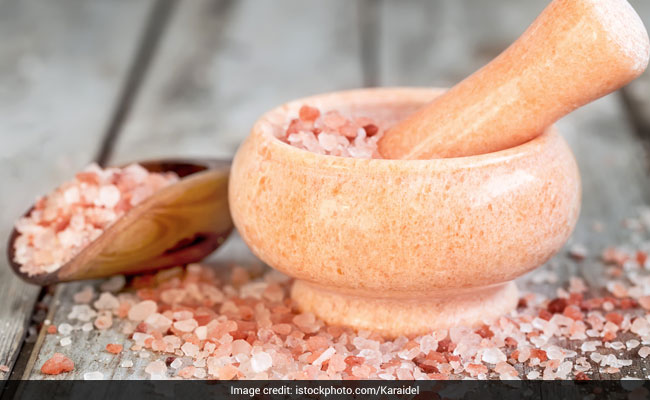 Navratri 2018: Rock salt (sendha namak) is the only salt that is used during Navratri


5. Fasting Helps To Keep Up With The Season Change
Due to season change, our bodies are more vulnerable to diseases. Therefore, to keep up with the sudden shift in temperature, a healthy and light diet is a must. And this is exactly when Navratri diet makes a fine entry.
During Navratri, there is no denying the fact that there are limited options to eat and hence, many of us choose to go on a liquid diet. However, even while we are following the Navratri rituals, we must eat and drink healthy to bless the body with good health.

Happy Navratri 2018!