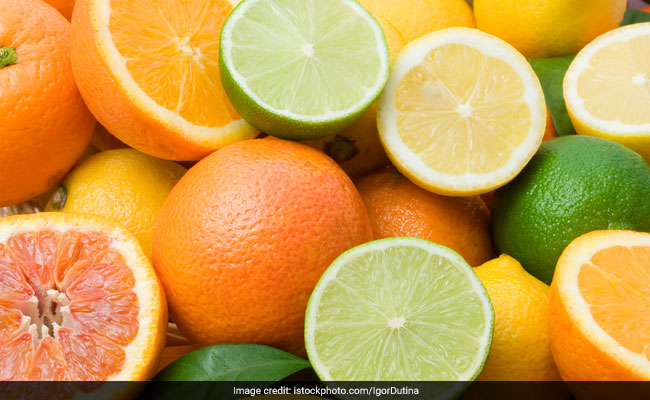 Highlights
Orange peels contain more Vitamin C and can give you radiant skin
You can apply the pulp of a tomato directly on your skin for natural glow
The natural acids of lemon remove dead skin cells and lighten age spots
The festive season is here and everyone wants to look their best. People have begun celebrating the 9-day long festival of Navratri 2017 which is also the first in the string if festivals that are lined up in the coming month. However, all the partying and binging and also if you are fasting where your diet is restricted can take a toll on your skin. But you don't need to worry, these simple foods from your kitchen pantry will make sure that your skin looks naturally glowing and supple and you're able to flaunt it.
1. Oranges:
Orange peels contain more Vitamin C than the fruit itself. When used in a homemade face pack, it can give you clear and bright skin. Make a face mask with 1 tablespoon of orange peel powder and 2 tablespoon of yogurt to do the trick. Apply it all over for face and leave it on for 15 minutes. Then, wash off with lukewarm water.
2. Pumpkin Seeds:
Here's a long term solution for glowing skin – eat a handful of pumpkin seeds daily! You can make a quick face pack with 3 teaspoons of ground pumpkin seeds, 1/2 teaspoon honey and 1/2 teaspoon milk. Apply and leave it on for 15-20 minutes and then wash off.
3. Tomatoes:
Tomatoes contain an important antioxidant called lycopene which makes them wonderful beauty ingredients. This powerful antioxidant has amazing anti-ageing properties. You can apply the pulp or juice of a tomato directly on your skin. It helps in keeping your skin supple, radiant and clear.
4. Beetroot:
Beetroot is full of iron, potassium, copper and Vitamin C. Applying beetroot juice on your face helps in reducing dark spots and blemishes. You should drink a glass of beetroot juice daily as it acts as a great blood purifier and improves blood circulation, leaving a healthy glow on your face.
5. Lemon:
Lemons are packed with vitamin C, vitamin B and phosphorous. The natural acids of lemon remove dead skin cells and lighten age spots. It cleans the pores without stripping the skin of its natural oil. To use them, mix a spoon of lemon juice and grape juice and apply on your face for smooth and glowing skin.
Use these simple foods and get the festive glow for Navratri 2017 naturally.