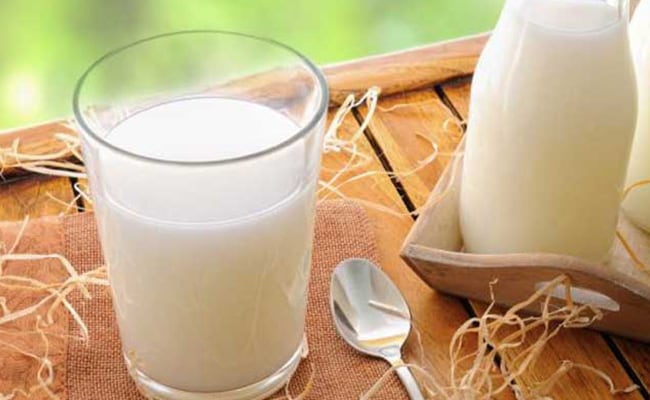 According to a latest survey, about 22 percent Indians suffer from constipation presently. Constipation is a condition marked by difficulty in passing stool. Constipation is one of the most common ailments faced by several people around the country, yet it is the least talked about. Since talking about stool and bowel movement is not quite encouraged in both social and intimate gatherings, the awareness about the issue also suffers. Chronic constipation may also lead to haemorrhoids and anal fissures. However, mild constipation could be treated with handful of medicines and natural home remedies. Ayurveda, an ancient practice of medicine, has suggested a bunch of foods and herbs that could come to your rescue.

According to the book, 'The Complete Book of Ayurvedic Home Remedies' by Dr. Vasant Lad, "Constipation is a vata condition that expresses vata qualities like dryness and hardness. It is caused by insufficient fibre in the diet, inadequate water intake and lack of exercise."


Constipation Diet: How can a glass of hot milk help?


Most of us are aware of India and its love affair with a glass of milk. It is almost like our desi magic potion to cure about anything and everything. Milk is loaded with iron, protein calcium and various other essential minerals and vitamins. If consumed at night, a glass of milk could promote good sleep as well. The high protein content of milk may also facilitate your weight loss and muscle-building goals. It keeps your teeth and bones strong. And did you know, if consumed daily, milk can also help manage constipation?

Dr. Vasant Lad mentions in his book, "Taking 1 or 2 teaspoonfuls of ghee in a cup of hot milk at bedtime is an effective but gentle means of relieving constipation. This is especially good for vata and pitta constitutions, but it may be too kapha-increasing for kapha types to use regularly."
(Also Read: 9 Benefits Of Ghee You May Not Have Known)

In Ayurveda, each body type is made up either of vata, pitta or kapha type of constitution. If you are to take any Ayurvedic advice, it is better to know your body type in advance through a certified expert.
For a few people, dairy may be the reason to trigger constipation, but for most, it can soothe digestive process and enable smooth bowel movements. In a study, it was found that some people who replaced cow milk with soy milk found relief and were able to pass stool much easier.
Disclaimer: This content including advice provides generic information only. It is in no way a substitute for qualified medical opinion. Always consult a specialist or your own doctor for more information. NDTV does not claim responsibility for this information.