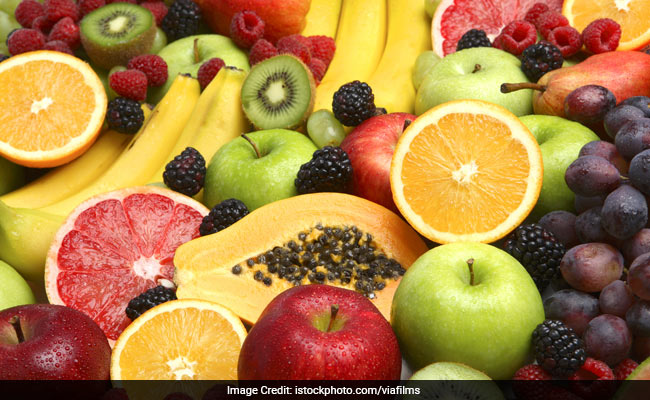 Who doesn't want to lead a happy, healthy life for long? Unfortunately the span of your life is not in your hand. But what you can ensure is a healthy lifestyle. A perfectly healthy state will further ensure a disease-free life. A nutritious diet can go a long way in keeping illnesses and infections at bay, here is the list of foods that may help you live long.
These antioxidant rich foods that reduce the risk of heart diseases and diabetes, which have emerged to be the top killers in the previous year globally. Some of these antioxidant rich foods also help delay signs of ageing and the health consequences associated with it.
Sonia Narang, Wellness Expert at Oriflame India and Mehar Rajput, Nutritionist at Fitpass, shares that one consume antioxidant-rich foods like dark chocolate, pomegranate, pumpkin seeds, cilantro, blueberries, nuts, kidney beans, cranberries, goji berries and tomatoes.
These foods prevent age-related diseases, which are caused in part by free radicals and inflammation. Antioxidants such as alpha lipoic and others found in pine bark and green tea. Their anti-inflammatory properties increase circulation and cell metabolism.
Different antioxidants target different parts of the body. For instance, Beta carotene is beneficial to eye health. Lycopene is beneficial for helping prostate health. Flavonoids are beneficial for heart health. Spirulina has been known to boost immunity. The antioxidants in your morning tea and coffee may even help prevent heart disease. The polyphenol is an antioxidant compound that helps preventing oxidation of fats, a process that promotes inflammation and paves way for many disorders such as heart disease and diabetes.
Various fruits like oranges, berries are rich in Vitamin A, C and E, polyphenols and certain minerals like selenium, that boost immune system.
Here's what Ayurveda says,
Here are some foods that may help giving you a perfectly healthy state thereby helping you live longer according to Ayurveda.
1. Ginger
The presence of various antioxidants makes ginger a superfood for increasing life expectancy. It is believed that it contains about 25 different types of antioxidants. Antioxidants fight disease causing free radicals in the body and protect against a host of health risks like heart trouble, arthritis and cancer.
2. Cardamom
It is said that drinking cardamom tea is known to be the secret of longevity. It helps in flushing out toxins and keeps your internal systems clean.
3. Ajwain
Ajwain seeds are heart friendly. They contain niacin and thymol that maintain heart health. Ajwain also acts as a natural antibiotic.
4. Honey
Honey is considered to be one of the top superfoods as it has been used a great beauty ingredient that can help slow down signs of ageing. It is full of natural minerals and living enzymes that fortifies your immune system.
(Inputs from IANS)