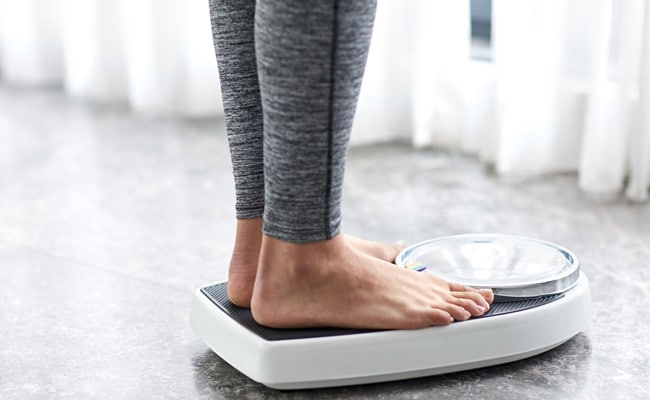 Highlights
Study has found ketogenic diet as ideal for efficient weight loss.
Those who follow ketogenic diet are able to keep off weight gain.
Ketogenic diet doesn't cause a decline in metabolic rate either.
Ketogenic diet has been in the news for some time now, as one of the most favoured diet by celebrities across the world. There's considerable interest in people's minds about the diet that has been helping people lose weight quickly, and that too through fatty foods! Reality star Kim Kardashian famously lost 31 Kg of post-natal weight after her son was born. Closer home, the diet has helped several Bollywood celebs to lose an astonishing amount of weight. Now, early trials have linked the diet to sustained weight loss, giving it more credibility.
A report published in the January 2018 issue of the Journal of American Medical Association said that participants of studies on ketogenic diets have reported more satiety and lesser hunger pangs than people who follow other diets with similar calorific intake. This is because the ketogenic diet results in ketones in the liver which are then utilized by the body as energy, and ketones are directly responsible for reducing hunger. Moreover, fats and proteins also have satiating properties.
The study has concluded that people who follow the ketogenic diet tend to lose more weight and manage to keep most of it off than those who follow other diets that prescribe the same calorie intake. However, the appetite-suppressing powers of the diet aren't fully understood. Additionally, researchers have found that ketogenic diet does not cause any major decline in the metabolic rate, as opposed to other low-fat diets.
David S. Ludwig, MD, PhD, a professor of pediatrics and nutrition at Harvard Medical School and Harvard T.H. Chan School of Public Health said, "The quality of calories consumed may affect the number of calories burned. If this apparent metabolic benefit persists, it could play an important role in improving the success of long-term weight-loss maintenance." The study comes after the health industry has made a market for low-fat products by decades of lobbying behind them. This particular study might be telling you to chuck the low-fat road and adopt the healthy high-fat and low-carb diet instead.