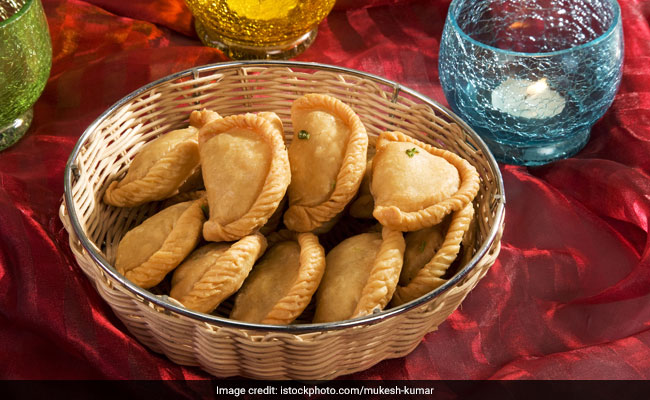 Holi is finally here and we are sure you can't wait for the feasting to begin. From sugary gujiyas to greasy kachoris and dahi bhallas, Holi makes for a good license to indulge in all kinds of goodies. This year Holi will be celebrated on 2nd March, 2018. The nation has started gearing up for Chhoti Holi. Like each year, halwais and shops across the country are lined with traditional sweets and snacks already. The joy of Holi celebrations can sometimes come with the fear of adulterated sweets and snacks. Many of these sweets could to be made in unhygienic conditions and contaminated with inferior ingredients that can do immense harm to your body and health in the long run.
Here are 4 common Holi specials that could be adulterated and you should only buy them form trusted vendors.
1. Gujiya

One cannot possibly imagine Holi without the trademark gujiyas.Gujiyas are fried dough packets filled with coconut, khoya and jaggery. And if you think it is just the fried and sugary nature of the gujiya that could prove to be a problem, then you are wrong. The problem may also lie in the filling of gujiya which is primarily made of khoya, coconut, mawa and jaggery. Ashwin Bhadri, CEO at Equinox labs and an expert in FSSAI Compliance and Food Safety Management says, "Khoya, mawa and milk are adulterated with starch to give that thick consistency to the sweets." Jaggery also forms an integral part of gujiya fillings. In the recent past, jaggery has been under scrutiny too. He adds, "Sulphur Dioxide is commonly used in the processing of jaggery - the black syrup is converted into the dark yellow hard mass. More the Sulphur Dioxide used, brighter the colour. Food Safety Regulations does not permit more than 70 ppm of sulphur dioxide; in the festive times of Holi, this number increases to as high as 350 ppm - 1,500 ppm. This is detrimental to health of the consumers, which has become an easy means for certain food businesses to make money."
(Also Read: Holi 2018 Special: 7 Interesting Ways To Make Gujiyas Healthy This Holi!)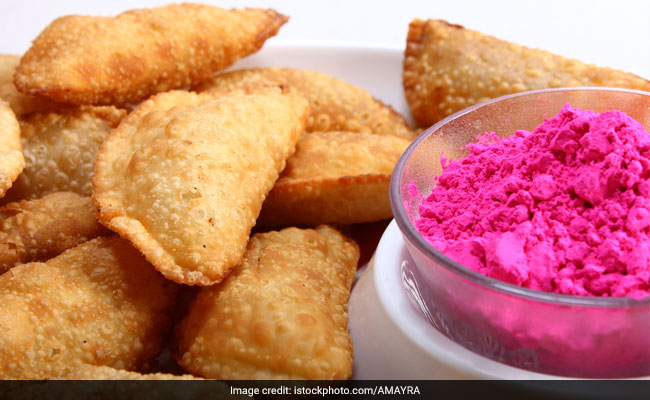 2. Puran Poli

Maharashtra's favourite festive dessert makes for an integral part of local Holi celebrations too. Puran poli is a flat bread filled with sweet lentil, nutmeg and cardamom filling, laden with ghee. "Traditional puran polis generally have equal parts of whole wheat and refined wheat flour; shops may use cheap, stale refined wheat flour that can hamper the quality of the sweet," says Mr. Bhadri. "It is also not surprising to find chemicals, artificial flavors and coloured fake ingredients in place of rich and costly spices, condiments and nuts. Hence, it is always advised to buy nuts and dry fruits from a certified retailer, or a branded, packaged product", Mr. Bhadri cautions.


(Also Read:
Holi 2018: A Fully Prepared Holi Lunch Menu For A Memorable Holi Party
)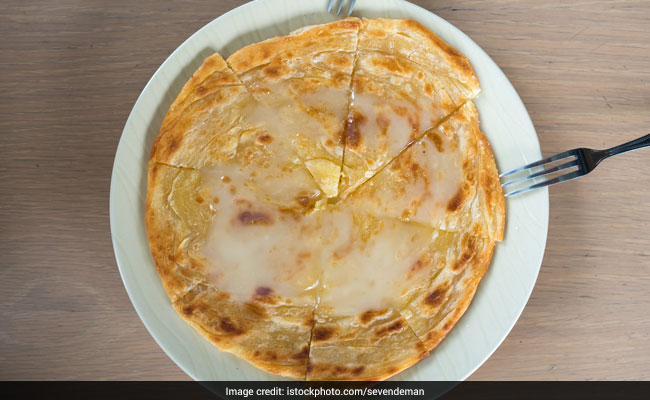 3 & 4. Kulfi and Thandai

Milk is said to be one of the most adulterated items that are doing the rounds in the urban food sector. Kulfi and thandai both have milk as a major ingredient. Thandai is a special beverage, native to India and prepared extensively during Holi. One of the most common adulterants in milk is starch, "To check the presence of starch, one can add the questionable raw ingredient in water and few drops of iodine in it. If it turns blue, the food could be adulterated. A testing report from NABL Accredited Laboratory seems a better option than simply guessing; however, at such short time, it becomes difficult to get the reports well before time to make amends. Also, there are traces of Metanil Yellow and Sodium Bicarbonate, which can be detected by Hydrochloric acid. FSSAI has recently released DART [Detect Adulteration by Rapid Test] - a book that helps home testing of food products to detect adulteration, " adds Mr. Bhadri.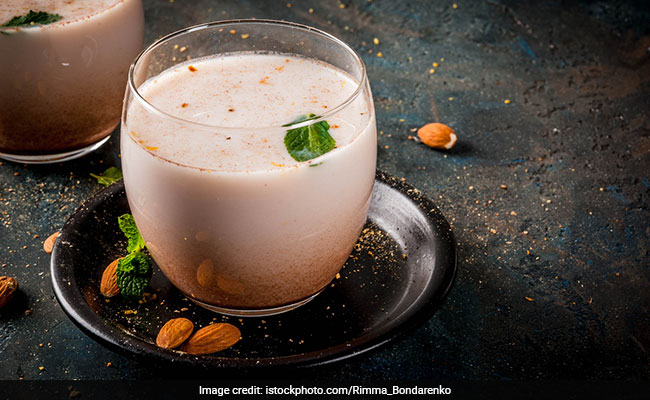 Food adulteration and contamination could prove detrimental to your overall health. If you truly wish to have a happy and safe Holi, it is always advisable to maintain caution and buy your stock of mithais from trusted sellers only.
Happy Holi 2018!