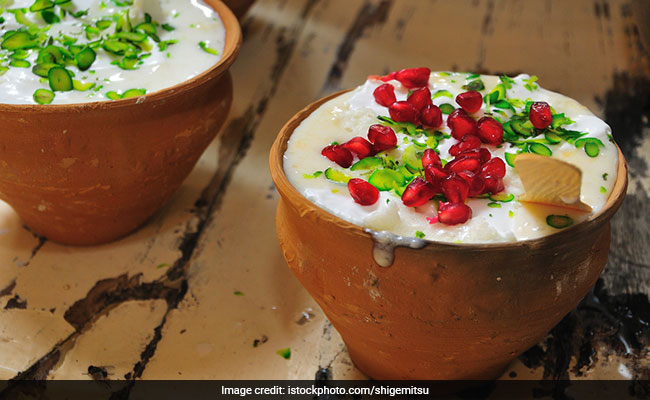 Holi is finally here and the festive vibe is hard to miss. The shops are lined with colours, funky water guns and Holi special treats. This year, the festival of colours would be celebrated on 2nd March 2018. Holi falls in the beginning of spring season and the use of colours symbolize the bounteous and blooming Spring that awaits. Holi is also special for its role of bridging the gaps between people of various regions and communities, who come together on that day and smear each other in different colours. Just like all Indian festivals, Holi too has some of its own signature delicacies, coming from various regions in the country.
Here are some traditional snacks that Holi is incomplete without.
1. Gujiya

Gujiya has become the most celebrated treat of Holi celebrations. Gujiyas are fried dough pockets that are filled with delicious filling of khoya, nuts and jaggery. These stuffed dumplings are later dipped in sugar syrup. While gujiyas are an integral part of Holi across Haryana, Delhi, Uttar Pradesh, Madhya Pradesh and Bihar, they are said to have been originated in Rajasthan. Not just Holi, in Rajasthan gujiyas are prepared during Teej and Diwali celebrations too.

(Also Read: Holi 2018: Top 5 Tips To Keep In Mind For A Healthy And Safe Holi
2. Puran Poli

Maharashtra's festive favourite, puran poli is lavishly prepared during Holi preparations. Puran poli is a flat bread filled with sweet chana dal, nutmeg and cardamom filling. The decadent and wholesome stuffed bread is nothing like anything you have had before.

(Also Read: Holi 2018: What To Eat And Drink During Holi- A Complete Guide)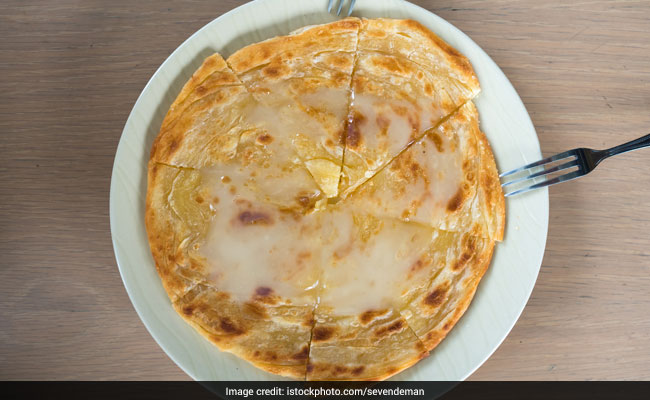 3. Dahi Vada


It is difficult to imagine Holi without the indulgent bite of
dahi vada
.
Dahi vada
or the entire
chaat
culture of Holi hails from Uttar Pradesh. The chaat especially grew to prominence after 18th century, after it became a common fixture in the lanes of Awadh and the whole of Indo-gangetic plain, for that matter. Fried bite-sized balls of gram flours doused with yogurt, topped with heart-warming
masalas
and tamarind chutney,
dahi vadas
are a burst of flavours you must not deprive yourself of.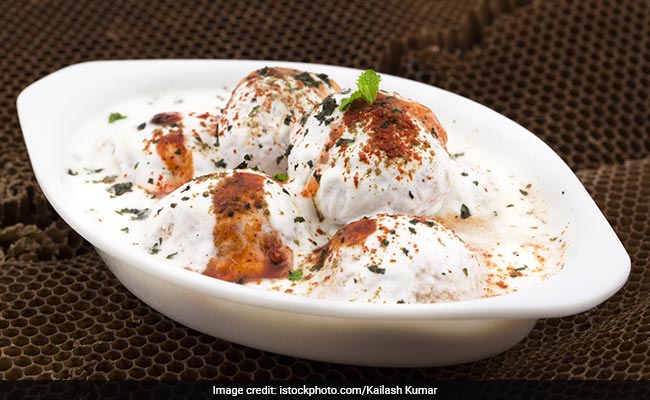 4. Jilipi

Holi in Bengal is slightly different from the way it is celebrated in most parts of the country. In Bengal, Holi is celebrated as Dol Jatra and is associated with eternal love of Krishna and Radha. While gulaal (powdered colour) is an intrinsic part of Dol, what also makes Dol different is the unique swing festival. Idols of Lord Krishna and Radha are placed on swings and worshipped. People dress up in colourful clothes and also play on swings and indulge later in the day. Jilipi is a popular part of Holi indulgence in Bengal. It is a close cousin of jalebi and is often made with paneer and sweetened in sugar syrup.

(Also Read: Holi 2018: A Fully Prepared Holi Lunch Menu For A Memorable Holi Party)
5. Malpua

While Gujiya continues to be the star attraction of Holi, malpuas are not far behind. Malpuas are often touted to be India's oldest dessert. It is said that malpuas have been part of Indian festivals since over 3000-3500 years. In Bihar, Malpuas are made extensively during Holi preparations. Malpua is a pancake-like Indian dessert, fried in ghee and dipped in sugar syrup. Malpuas can be enjoyed as a stand-alone snack, or can be teamed with creamy rabri. There, there we can see you slurping already!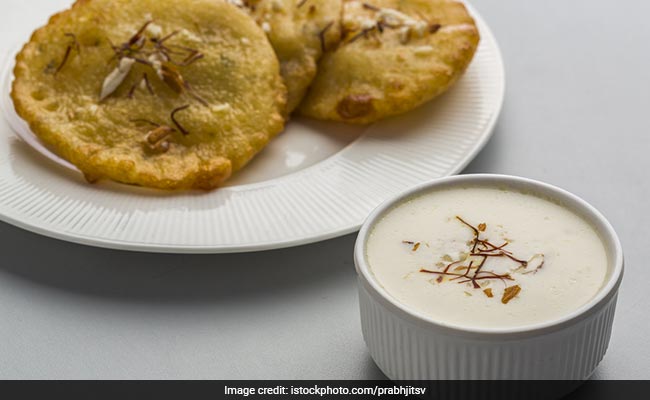 Here's wishing you all a very Happy Holi 2018.