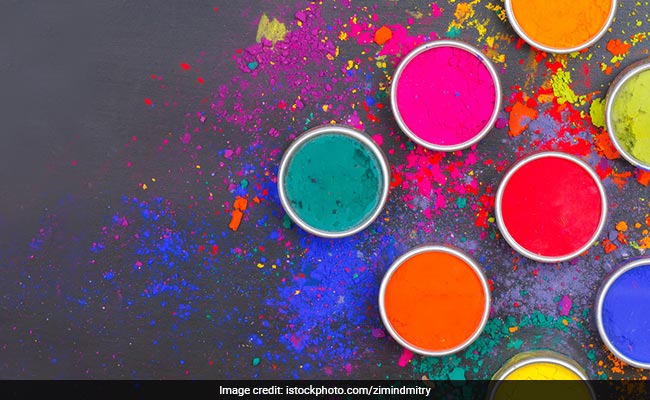 Highlights
India is gearing up to celebrate the grand festival of Holi on 2nd March
Preparations across the country have begun
The auspicious day falls on the night before full moon day
It is Choti Holi today. Preparations across the country have begun, especially to observe Holika Dahan. On this day, people light huge bonfires in order to signify the victory of good over evil and happiness over grief. It also signifies the end of winter season and the welcoming of spring. The auspicious day falls on the night before full moon day, also known as Purnima, of the Phaguna month. Here's what you should know about Choti Holi or Holika Dahan.
Choti Holi or Holika Dahan 2018: Significance of the festival
Choti Holi falls a day before badi Holi; on this day people light bonfires to commemorate Prahlad's victory over his evil father and aunt. The story goes that Hiranyakashyap, an evil and arrogant king, wanted everyone, including his son Prahlad, to only worship him. Prahlad refused to follow his father's diktats and continued praying to Lord Vishnu. After many failed attempts, the king's sister Holika tricked her nephew into sitting on a pyre with her. Holika wore a fire resistant robe and asked Prahlad to come and sit on her lap. Instead of Prahlad, it was Holika who burned in the fire and died as a result. Prahlad remained unharmed. Since then, the Holika Dahan symbolises the victory of good over evil.

(Also read: 5 Tips To Keep In Mind For A Healthy And Safe Holi)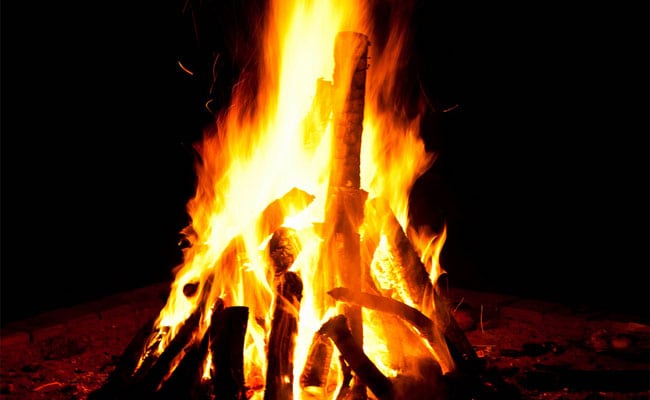 Choti Holi falls a day before badi Holi; on this day people light bonfires​

Choti Holi or Holika Dahan 2018: How is Holika Dahan celebrated?
In the evening, people along with their friends and family light a bonfire and chant prayers in order to be blessed with happiness. In some places, an effigy of Holika and Prahlad is also made and placed in the fire, ensuring that Holika's effigy is made with combustible materials and Prahlad's with non-combustible ones in order to re-stage the mythological story. Devotees also roast 'Jau' in the fire and offer the roasted grains to their loved ones and take some in exchange. It is believed that this process of burning jau in the fire will end problems and bring positivity in life. This puja is mostly followed in Northern India.

Choti Holi or Holika Dahan 2018: Feast prepared on the night of Dahan
Apart from munching on roasted jau during Holika Dahan, people generally serve gujiyas, besan ki sev, dahi bhalle, kanji vada and so much more. Here's a fully prepared lunch menu for a memorable Holi party. Also 10 best recipes for Holi to enjoy at home!
Choti Holi or Holika Dahan 2018: Holika Dahan Puja and Muhurat Timings
Holika Dahan Muhurat- 18:16 pm to 20:47 pm (duration- 2 hours and 30 minutes)
Bhadra Punchha- 15:54 to 16:58 pm
Bhadra Mukha- 16:58 pm to 18:45 pm
Rang wali Holi is on 2nd March, 2018!

Wishing you all and your loved ones a very happy Holi 2018!