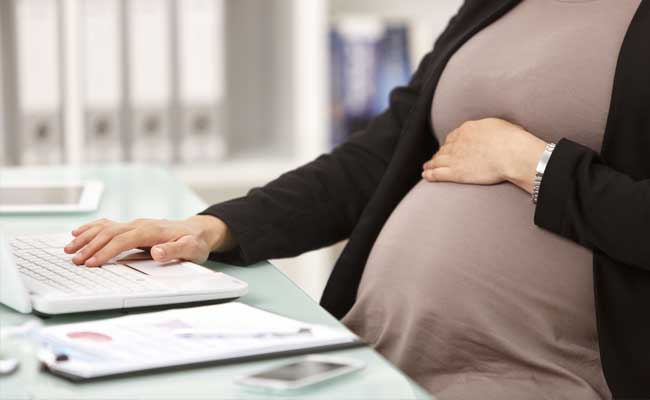 Mothers-to be take note. Higher blood sugar in early pregnancy may raise your baby's risk of a congenital heart defect, claims a study."We found that in women who develop diabetes during pregnancy, we can measure risk for having a child with congenital heart disease by looking at their glucose values during the first trimester of pregnancy," said James Priest, from the Stanford University School of Medicine in the US.
For the study, the team examined data from 19,107 pairs of mothers and their babies born between 2009 and 2015. The records included details of the mothers' prenatal care, including blood test results and any cardiac diagnoses made for the babies during pregnancy or after birth.
Infants who were not taken into account of the study were: the infants with certain genetic diseases, those born from multiple pregnancies and those whose mothers had extremely low or high body-mass-index measures.
The findings published in The Journal of Pediatrics revealed, that of the infants observed in the study; , 811 were diagnosed with congenital heart disease, and the remaining 18,296 were not.
After excluding women who had diabetes before pregnancy or who developed it during pregnancy, the study revealed that the risk of giving birth to a child with a congenital heart defect was increased by eight per cent for every increase of 10 milligrammes per decilitre in blood glucose levels.
High blood sugar levels is mostly due to the inefficiency of insulin, a hormone secreted by the pancreas, to control them. Here are six foods that can help in controlling your blood sugar levels naturally.
1. Barley
A special mixture of dietary fibres found in barley can help reduce your appetite as well as high blood sugar levels. "Whole grains like oats, brown rice or millets like jowar and ragi contain both soluble and insoluble fibre that helps with sugar control," shares Consultant Nutritionist Dr. Rupali Datta.
2. Bananas
Studies claim that a resistant starch found in foods such as bananas, potatoes, grains and legumes, may benefit your health by aiding blood sugar control, supporting gut health and enhancing satiety. This is a form of starch that is not digested in the small intestine and is, therefore, considered a type of dietary fiber.
3. Nuts
Nuts contain unsaturated fats, proteins and a range of vitamins and minerals that lower cholesterol, inflammation and insulin resistance. Experts suggest that one should include at least 50 grams of almonds, cashews, chestnuts, walnuts or pistachios in your daily diet to control high levels of blood fats (triglycerides) and sugars.
4. Bitter gourd (Karela)
Bitter gourd contains an insulin-like compound called Polypeptide-p or p-insulin which has been shown to control diabetes naturally. A report issued in the Journal of Chemistry & Biology gives evidence that consumption of bitter gourd tends to increase the uptake of glucose and improves glycemic control.
Include these foods in your daily diet to keep the blood sugar levels in check
(With Inputs PTI)