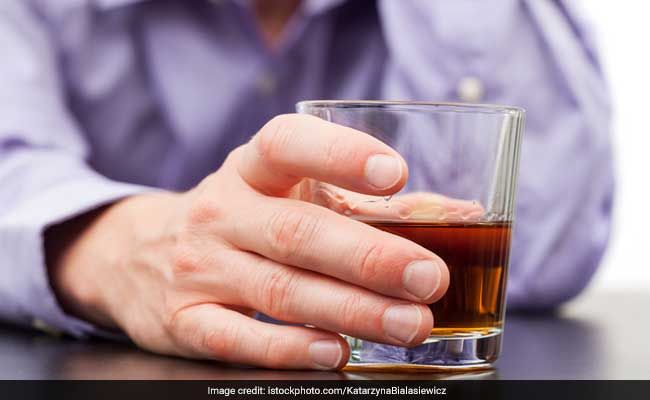 Excessive drinking could up your risk of encountering dementia much earlier than your peers who are non-drinkers or those who drink light. The risk may aggravate especially during middle age, says a recent French study published in the journal Lancet. Dementia refers to a group of diseases, caused by brain disease or injury and marked by memory disorders, personality changes, and impaired reasoning.
For the study, the researchers analysed data from 2008-2013 on more than 31 million French hospital patients, including more than 1 million who were diagnosed with dementia.
The findings revealed that about 5 percent dementia patients encountered an early onset of dementia (that started before age 65). The findings also noted that most of these cases were alcohol-related.
According to the researchers, drinking or heavy drinking is a modifiable risk factor that people can work upon to delay the onset of dementia. The study also said that chronic heavy drinking leads to irreversible brain damage, hence it is better to cut down your alcohol intake early on.
Previous studies have linked light or moderate alcohol use to a healthier brain, but majority of the studies have reinforced that excessive intake would take its toll on cognitive health. During the study period, 945,512 people were diagnosed with alcohol use disorders. Most of these were cases of alcohol dependency.
According to the World Health Organization, globally, an estimated 3.3 million people a year die as a result of alcohol misuse, accounting for about 6 percent of all deaths.
According to standards set by WHO, more than 60 grams of pure alcohol, or at least 6 drinks, for men and more than 40 grams, or at least 4 drinks, for women , are taken in the bracket of chronic drinking.
3 percent of the dementia cases were attributable to alcohol-related brain damage, and other alcohol use disorders were recorded in almost 5 percent of dementia cases. Alcohol use disorders were associated with three times the risk of dementia and twice the risk of early onset cases, noted the study.
In cases who were diagnosed with early onset of dementia, the connection to alcohol appeared to be very strong. 39 percent of these cases were attributable to alcohol-related brain damage, and another 18 percent were tied to other alcohol use disorders.
Not just this, excessive alcohol intake were also tied to all other independent risk factors for dementia, such as tobacco smoking, high blood pressure, diabetes, lower education, depression, and hearing loss.
The study did not show how drinking might cause dementia or cause cognitive problems to develop in middle age. The study also used administerative records to reach to their conclusions, and it's possible the condition might have been recorded when patients had multiple medical problems, which is one the other limitations of the study.
The study also doesn't provide a range as to how much one should ideally be drinking to stave off the risk.