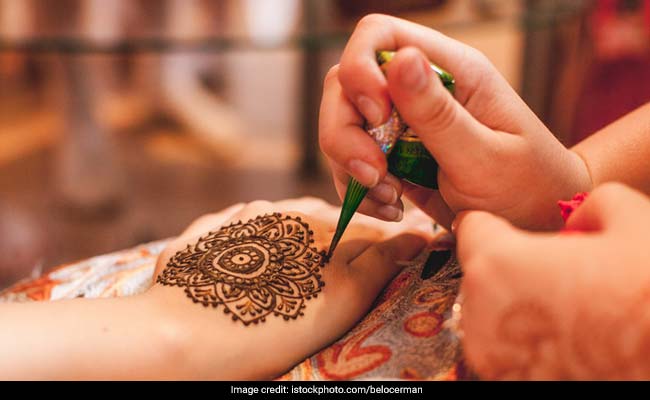 India is looking forward to celebrate Hartalika Teej, which will be celebrated today, that is on 12th September 2018. Hartalika Teej falls on the third day of the first fortnight of the month Bhadra. Of the three Teej festivals, including Hariyali Teej and Kajari Teej, Hartalika Teej is a monsoon festival that is celebrated with much fervour by women across north India, especially Rajasthan, Haryana and Uttar Pradesh. This day is observed in the honour of Goddess Parvati. On this auspicious day, women adorn green attires and accessories, apply beautiful henna designs, and sing folk songs. Some women observe a day-long fast, which they break with special delicacies and sweets. Having said that, we have listed out some traditional sweet treats that are popularly prepared on Hartalika Teej.
Traditional Sweets To Celebrate Hartalika Teej 2018 With:
1. Ghewar
This Rajasthani sweet is available during the sawan period and is popularly enjoyed during festivals like Rakshabandhan and Teej. Ghewar is a crispy treat that has a honey-comb like texture and has various toppings like malai, rabdi and mawa on it. While you can get ghewar everywhere these days, you could also prepare it at home. You can prepare ghewar on the auspicious occasion of hartalika teej.
2. Rabdi
Rabdi is a delicious sweet, condensed-milk-based dessert that is made by boiling milk on low heat for a long time, until it becomes dense. The rich sweet is generally used as a topping for desserts like jalebi and malpua.
3. Malpua
The festive cheer gives us a reason to prepare malpua, which is a traditional Indian pancake, flavoured with fennel and cardamom and dunked in sugar syrup. The soft and fluffy malpua is best eaten with rabdi.
The simple yet delectable dessert nariyal or coconut laddoo has two main ingredients - desiccated coconut and sweetened condensed milk.
5. Kheer
Kheer is one of the most popular sweet that is enjoyed in most Indian festivals. You could prepare rice kheer or sabudana kheer, whichever suits your palate, during Hartalika Teej. Don't forget to top it with nuts like almonds, cashew, pistachios and raisins.
6. Gujiya
While gujiya makes for an indispensable part of the Holi festival, some people like to prepare it during Teej as well. Made with all-purpose flour, ghee, khoya and cardamoms, this sweet is dunked in sugar syrup.
7. Anjeer basundi
Anjeer, or figs, are beginning to make an appearance in this season, so now we have a reason to prepare anjeer basundi on this day. All you need to do is to heat milk and add sugar in it. Once the milk is boiled, add anjeer to it and mix well, until it thickens. Allow to cool and then refrigerate. You could add some nuts to add to the richness.
Enjoy Hartalika Teej 2018 with these traditional and amazingly delicious desserts that are bound to make you fall in love!
Happy Hartalika Teej 2018!