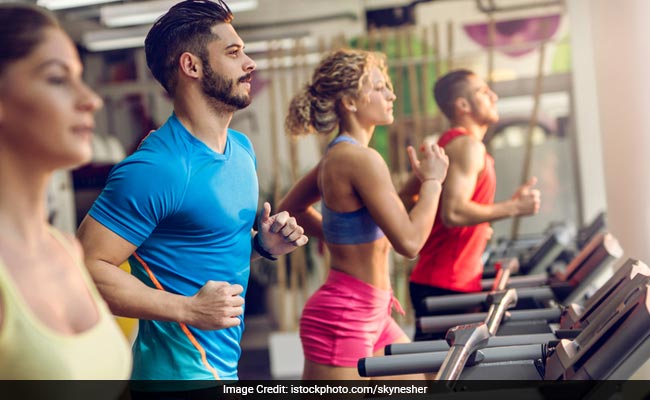 If you and partner happen to exercise and work out together, then here's a little good news for you. According to a recent study published in the journal Health Communication, it was found that couples, who work out together, lose weight together. So now you have more reasons to motivate your partner to go for a morning run. The study was conducted on 389 individuals, all of whom were trying to shed some extra kilos and were living with their romantic partner. As per the study that was conducted, researchers interpreted the individual's partner's approaches to help weight loss. The researchers identified four different 'relational environments' after analysing the survey responses of the individuals.
It was found that the couples used various weight loss strategies. Out of which, the three most common were encouragement, influence and coercion. The study discovered that 'synchronised' partners, who framed weight loss as a shared goal, were more receptive to all the three strategies. As per the findings of the study, the researchers concluded that in order to facilitate the weight loss progress more effectively and efficiently, the couples might benefit by negotiating the best relational environment and preferred support strategies from their partners. If you and your partner are looking to shed some extra kilos too, then there's a little more that you can do apart from exercise to make the weight loss journey more effective.
Here are few natural ways to lose weight.
Do Not Skip Breakfast
If you're looking to lose weight, it does not mean that you'd have to cut down on your meals. Breakfast should never be skipped as it gives a kick-start to your day. Apart from giving you an energy boost, it also fills you up with desired nutrients that can make or break the deal, when it comes to weight loss. The key is to balance the calories intake throughout the day. So make sure that your breakfast is healthy and wholesome.
Up Your Protein Intake
When it comes to weight loss, it is of utmost importance to meet the adequate nutritional requirement of the body. An increased protein intake will only accelerate your weight loss journey. Consumption of foods that are rich in protein will help you feel full for a longer period, which will in turn save you from bingeing on other calorie-laden foods.
Increase Intake Of Fibre
In order to keep those sudden hunger pangs at bay, it is essential to load up on fibre as it takes a longer time to digest. Incorporate foods in your diet that are abundantly rich in fibre. For instance, green leafy vegetables, fruits and lean proteins are an excellent source of fibre.
With Inputs From ANI