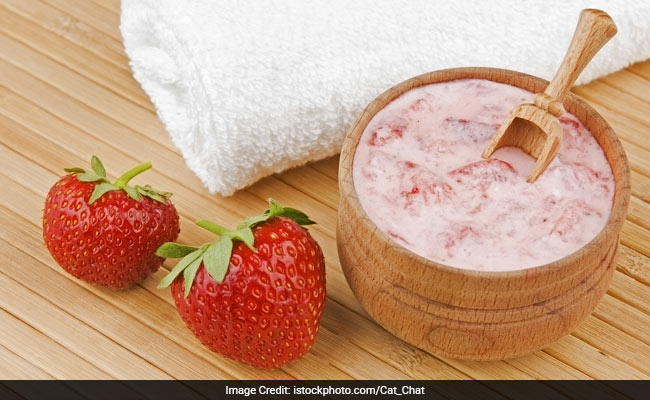 According to the University of Massachusetts Amherst in the U.S., eating strawberries at a dose equivalent to as low as three quarters of a cup may reduce colonic inflammation and improve gut health. Inflammatory bowel disease (IBD) is a set of painful conditions that can cause severe diarrhoea and fatigue and the treatment can include medications and surgery. The findings suggest that the dietary consumption of whole strawberries, significantly suppressed symptoms like weight loss and bloody diarrhoea in mice with IBD.
According to the researchers, the sedentary lifestyle and dietary habits of many people- high sugar, high-animal fat, but low-fibre diets- may promote colonic inflammation and increase the risk of IBD. The study, which is to be presented at National Meeting and Exposition of the American Chemical Society (ACS), also found that strawberry treatments diminished inflammatory responses in the mice colonic issue.
To establish an effective and practical approach to decrease colonic inflammation in both IBD patients and the general population, the team focused on strawberries due to their wide consumption.
For the study, researchers used four groups of mice- a group of healthy mice consuming a regular diet, and three groups of mice with IBD consuming a regular diet which had 2.5 percent whole strawberry powder or a diet with five percent whole strawberry powder. They tried to feed the mice doses of strawberries that would be in line with what a human could reasonable consume. The team found that along with decreased inflammation, a reversal of the unhealthy microbiota pathways in the IBD mice was also observed, which in turn could lead to the decreased colonic inflammation.
Strawberries have a range of health benefits to offer. We enlist some of their benefits:
1. Keep blood pressure in check
Potassium found in strawberries is known to help reduce high blood pressure. It is by balancing the effects of sodium in our system.
2. Rich in fibre
A well-balanced percentage of fibre in our diet is important. Strawberry helps regulate digestion and control and regulate type-2 diabetes, since fibre helps blood to absorb sugar.
3. Strawberries are mood boosters
Strawberries have antioxidants that make you happy. They are not only hydrating, but also refreshing and replenishing.
4. Memory booster
Eating strawberries more than twice a week has been shown to delay cognitive ageing by up to 2.5 years. This is mentioned in the Journal Annals of Neurology.
5. Fights cholesterol
The presence of ellagic acids and flavonoids in strawberries protect hearts from bad cholesterol. Eating them regularly will ensure a healthy heart.