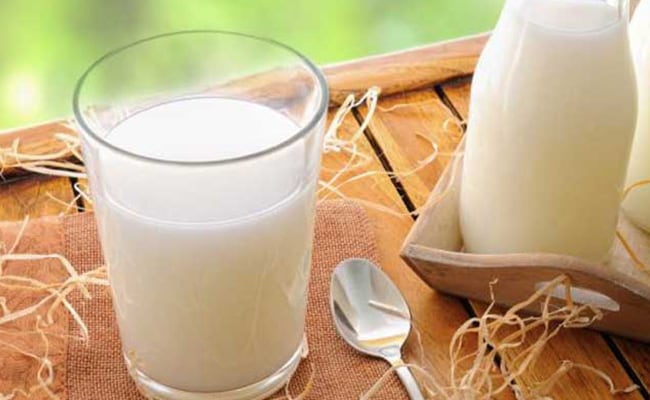 Pairing your breakfast with nutritious and filling milk could help lower blood glucose level throughout the day, reveals a new study. Elevated blood sugar levels are a symptom of diabetes. According to WHO, in the year 2014, 422 million people were diagnosed with diabetes across the world. Milk consumed with a high-carbohydrate breakfast reduced blood glucose even after lunch, and high-protein milk had a greater effect on glucose levels. The study published in the Journal of Dairy Science, said that milk with an increased proportion of whey protein had a modest effect on pre-lunch blood glucose, achieving a greater decrease than that provided by regular milk.
Not just this, high-protein treatment was also found to reduce appetite after the second meal compared with the low-protein equivalent.
"Metabolic diseases are on the rise globally, with type-2 diabetes and obesity as leading concerns in human health," said Professor Douglas Goff, from the University of Guelph in Ontario, Canada.
"Thus, there is impetus to develop dietary strategies for the risk reduction and management of obesity and diabetes to empower consumers to improve their personal health," he added.
The team included over 100 persons to examine the effects of increasing protein concentration and increasing the proportion of whey protein in milk consumed with a high-carbohydrate breakfast cereal on blood glucose, feelings of satiety, and food consumption later in the day.
The study also said that those who drank milk with breakfast cereal were shown to have reduced postprandial blood glucose concentration compared with water, and high dairy protein concentration, on the other hand reduce postprandial blood glucose concentration compared with normal dairy protein concentration.
"This study confirms the importance of milk at breakfast time to aid in the slower digestion of carbohydrate and to help maintain lower blood sugar levels. Nutritionists have always stressed the importance of a healthy breakfast, and this study should encourage consumers to include milk," Goff said.
Diabetics need to be extra mindful about their diet. They should make sure their meals are well balanced. Breakfast must include protein rich foods and vegetables along with good carbohydrates.
Here are diabetic friendly breakfast options apart from breakfast cereal, as suggested by Macrobiotic nutritionist and Health practitioner Shilpa Arora.

1. Moong dal or besan chila
2. Methi paratha
3. Red Rice Poha
4. Egg scramble
5. Sprouts

Include these healthy options in your breakfast and see the results for yourself.
(With inputs IANS)