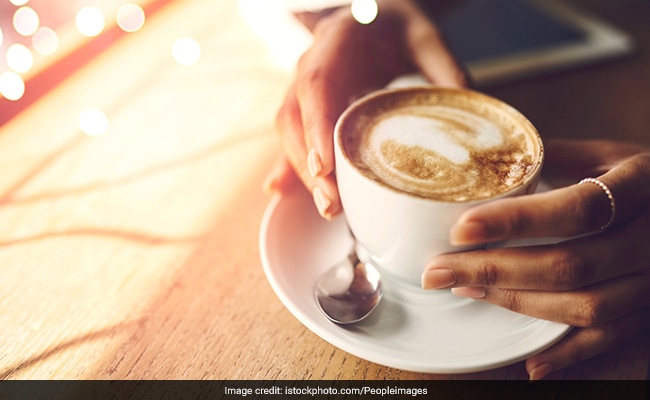 According to a study published in the JAMA Internal Medicine, drinking coffee is associated with a lower risk of early death- virtually regardless of how much you drink and whether or not it is caffeinated. The researchers observed an inverse association for coffee drinking with mortality, including among participants who reported drinking at least one cup per day, up to eight or more cups per day. For the research, the team used data from the UK Biobank study, through which a large group of UK adults completed health questionnaires, underwent physical examinations and provided biological samples.
For the current study, the researchers analysed information provided by about 5,00,000 people, who answered questions about their coffee consumption, smoking and drinking habits, health history and more. During the study's 10-year follow-up period, around 14,200 of those people died.
The researchers found longevity benefits linked with nearly every level and type of coffee consumption. Risk reduction varied slightly depending on how much coffee someone consumed, its caffeine content and whether it was instant or ground. The speed at which a person metabolised caffeine didn't seem to affect longevity, despite prior research that suggested coffee consumption might be related to increased risks of increased risks of high blood pressure and heart attack among people who metabolise caffeine slowly.
Here are some foods that are essential to include for a healthy and long life:
1. Amla or Indian gooseberry
Amla is loaded with vitamin C that is known to build your body's defence mechanisms against diseases and infections. It is said to be a powerful antioxidant that delays ageing and promotes longevity.
2. Cardamom
Drinking cardamom tea is known said to be the secret of longevity in Chinese tradition. It helps flushing out toxins and keeps your internal systems clean. It is a rich source of essential oils that help improve digestion, regulates your blood sugar levels, boosts blood circulation and keeps your energy levels high.
3. Jeera
Jeera or cumin seeds are known to be one of the best remedies for all your stomach problems. It comes packed with iron and dietary fibre. It stimulates the production of gastric juices and also soothes the nervous system.
4. Ginger
Ginger is packed with antioxidants that fight disease causing free radicals in the body and protect against a host of degenerative diseases like diabetes, arthritis and heart trouble among others.