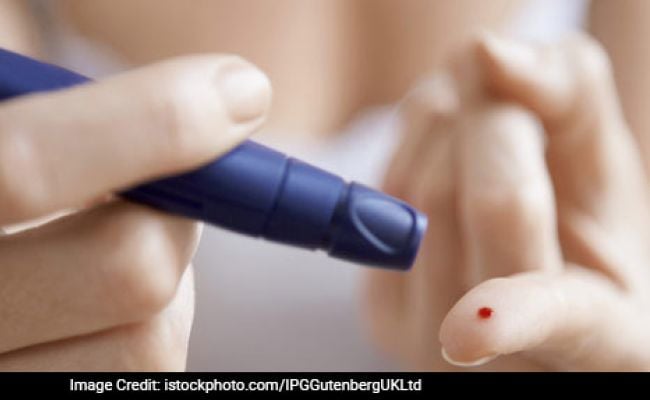 Diabetes is one of the most common health conditions that have become a threat to the world. While it is difficult to cure diabetes, it is important to manage it well; be it through a healthy diet, exercise or physical activity or a healthy and active lifestyle. One of the best ways to regulate blood sugar levels is to eat a healthy diet. Diabetics are generally advised to consume a low carbohydrate diet, considering it may spike blood glucose levels in the body. In order to ensure that a diabetic is consuming lesser carbohydrates, it is important to ensure that s/he wisely includes low glycaemic index foods, which can help control these spikes. For the uninitiated, glycaemic index is a rating system for foods that contain carbohydrates. Basically, foods like breads, pasta, cereals, rice, pasta, grains, fruits, and certain vegetables like potato, sweet potato and corn.
Glycemic index has a scale of 1-100 that measures how quickly and how much quantity of food has spiked blood glucose levels; the higher the number, the higher the GI. As these foods control your blood sugar levels, they regulate your hunger pangs and eating habits.
Foods that raise blood glucose levels quickly are high- they are rated 70 or more.
Foods that raise blood glucose levels moderately are medium- they are rated 56 to 69.
Foods that raise blood glucose levels sugar slowly are low- they are rated 55 or less.
We list out low glycaemic foods for diabetics in order to manage blood sugar levels.
1. Mustard greens
Mustard greens are a winter staple. However, they make a great option for those looking to keep a check on their blood sugar levels. These greens are a rich source of antioxidants, vitamin A, C, K and E, along with phytonutrients such as phenols. Moreover, they are loaded with dietary fibre, which is great for diabetics.
2. Cabbage
Cabbage or any cruciferous vegetable has low glycaemic index, which ranges from zero to 10. Cabbage acts as a mild diuretic, which helps digest foods better and maintain blood sugar levels properly.
3. Pears
Pears have a GI score of 38; moreover, they are a rich source of water soluble fibre that helps boost digestion. The rich beta-carotene content, B vitamins and traces of copper, phosphorus, potassium and other minerals, make pears some of the healthiest and most nutritious fruits.
4. Cauliflower
Cauliflower has a low GI score between five to 15. It has properties that can prevent cholesterol nd improves blood flow in the body too. This superfood is loaded with magnesium, protein, potassium, phosphorus and manganese. Moreover, it has lots of fibre in it, which aids in the digestion process, keeps you fuller for longer and helps protect the lining in the lining of the stomach.
5. Tomatoes
About 140 grams of tomatoes have a GI of less than 15, which makes them low GI foods. Tomatoes have a mineral known as chromium that works in keeping blood sugar levels in check. They are also a good source of vitamin A and C, both of which are helpful in getting rid of free radicals in the blood, further helping boost the health of skin and bones.