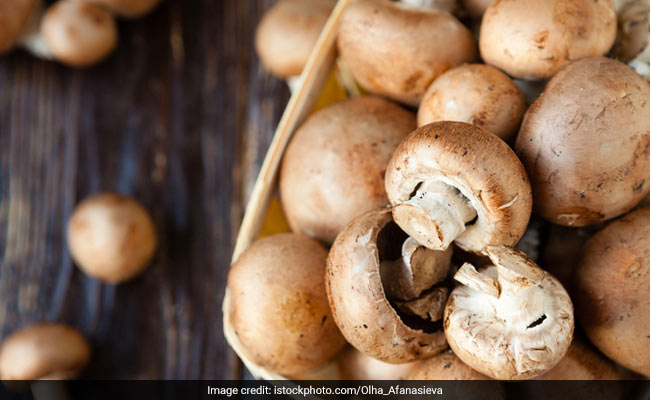 Mushrooms are long known for their health-promoting properties and are widely used in the culinary world. Mushrooms like shiitake, white button, morels and Portobello are some of the edible delights that are known to have extra-ordinary healing powers and medicinal traits. These types of mushrooms contain varying degrees of fibre, protein, B vitamins and vitamin D that promote health. Turns out, mushrooms may help manage blood sugar levels and control diabetes efficiently. Diabetes is a chronic health condition where the body is unresponsive to insulin or pancreas is not able to produce enough insulin, which further makes your blood sugar levels spike. Let's see how mushrooms help in managing blood glucose levels and how to use them in your daily diet, along with some recipes to try at home.
(Also Read: Diabetes Management: Drinking This Herbal Tea May Help Manage Increased Blood Sugar Levels)
Mushrooms for managing diabetes | How do mushrooms help you manage blood sugar levels
According to a study published in the Journal of Functional Foods, eating white button mushrooms daily could act as prebiotic by improving microbial community in the gut, which could then improve the regulation of glucose in the liver.
Health conditions like diabetes and cardiovascular diseases are linked with increased inflammation in the body. The anti-inflammatory properties of mushrooms help regulate such diseases.
Mushrooms come packed with soluble and insoluble fibres, which result in gradual spikes in the blood sugar levels, making them great for diabetics.
Mushrooms have a low-glycaemic index value, which means they contain very low amount of carbs that do not spike blood sugar levels as significantly as high carb foods like breads and pasta.
Mushrooms are also known for managing weight, which is a key factor in managing blood sugar levels. It is a low-calorie food that has high water content and fibre that keeps you fuller for longer, further preventing you from overeating.
(Also Read: 10 Best Indian Mushroom Recipes)
How to use mushrooms for managing diabetes
Add mushrooms into your diet to manage blood sugar levels. Here are a few diabetes-friendly recipes that could help manage blood sugar levels.
(Also Read: 5 Amazing Reasons To Add Mushrooms To Your Daily Diet)
Add the delicious delights to your daily diet and keep blood glucose levels in check. Do check for allergies or check with a doctor to ensure that you don't suffer from any other complication. Also, don't forget to eat a balanced diet and engage in exercises or any physical activity.
Disclaimer: This content including advice provides generic information only. It is in no way a substitute for qualified medical opinion. Always consult a specialist or your own doctor for more information. NDTV does not claim responsibility for this information.