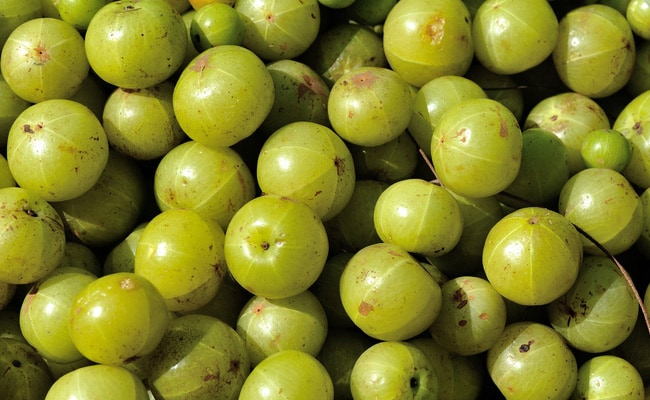 Diabetes is one of the most common lifestyle health conditions that are a threat to most people in the recent times. It is said to result in too much sugar in the blood and the insulin production is inadequate or the body's cells do not respond properly to insulin. It is a condition which cannot be cured, but can be managed well with eating a healthy diet, engaging in exercises and physical activities and leading a fit and active lifestyle. Most health experts also suggest eating amla or Indian gooseberries to manage blood sugar levels. Amla is known for its immunity-boosting properties and is known to be a great remedy for diabetes. We tell you why amla makes for an amazing anti-diabetic home remedy and why you should include it into your daily diet.
Amla for diabetes: Amla benefits
Amla is a traditional remedy that may help keep blood sugar at a steady level and prevent spikes after meals. Amla or Indian gooseberry is mostly recommended by health practitioners as a general tonic and as a topical treatment for skin and hair and other ailments. The bitter-sour goodness of amla can be consumed either fresh or as a sweetened and preserved product known as amla ka murabba. Here's why amla may be great for diabetics:
According to the University of Maryland Medical Center, amla is an effective traditional remedy to prevent pancreatitis. Insulin, which is produced in pancreas, is important to keep blood sugar levels in check. However, when pancreas tends to become inflamed, it causes pancreatitis that may injure insulin-secreting cells and result in a spike in high blood sugar levels. Therefore, amla is known to control pancreatitis and eventually manage blood sugar levels effectively.
Amla comprises chromium, a mineral that regulates carbohydrate metabolism and is said to make the body more responsive to insulin, further keeping the blood sugar levels in check.
Amla's benefits are attributed to the presence of vitamin C, which is a powerful antioxidant. A study published in the Archives of Internal Medicine noted that there is a significant association between vitamin C levels and diabetes.
Research suggests that oxidative stress in the body is the underlying cause of conditions like diabetes and related diseases. The antioxidants in amla reverse the damaging effects of oxidation, further helping you deal with diabetes.
How to use amla to manage blood sugar levels?
One of the best ways to bring amla to use is to consume it fresh. It is bitter-sweet in taste, so you could sip on some water immediately.
Other than the fresh fruit, you could also drink amla juice.
Amle ka murabba is a popular delicacy that is widely prepared in Indian households. So you could prepare a jar-full of murabba. Here's how you can make it at home.
Amla powder is commonly available in markets these days. Take a spoonful of amla powder and consume it with water.
Do consult a doctor before you switch to amla, as consuming both medicines and amla simultaneously could significantly drop blood sugar levels.
Disclaimer: This content including advice provides generic information only. It is in no way a substitute for qualified medical opinion. Always consult a specialist or your own doctor for more information. NDTV does not claim responsibility for this information.