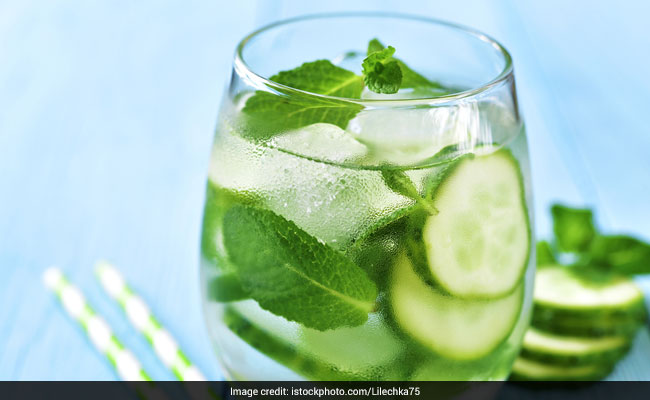 Highlights
Place a chilled slice of cucumber on your eyes
If you get puffy eyes quite frequently, eat more parsley
A paste of almonds and milk is also very soothing for your eyes
Your eyes can puff up for many reasons – lack of sleep, too much alcohol, dust allergy or even stress but it is definitely not something you want to deal with. It can make you look rundown and tired and takes away the freshness from your face. Here's a list of some ingredients that you can easily find in your kitchen pantry and will help you get rid of puffy eyes naturally. The easiest way to get rid of puffy eyes is to drinks lots of water and keep yourself hydrated but these foods help too.
1. Cucumber
Places a chilled slice of cucumber on your eyes and let it rest for 10-15 minutes. This is a great way to refresh puffy and tired eyes.
2. Parsley
If you get puffy eyes quite frequently, eat more parsley. Parsley helps in supporting your kidneys flush out excess fluids from your body. Throw them in your salads and soup and enjoy the refreshing flavour.
3. Oats
Add oats to your morning meal and make sure you get enough fiber from them and other vegetables every day. One reason for puffy eyes or eye bags could be constipation and fiber from oats is great to ease your bowel movement.
4. Tea bags
Tea contains tannin which acts as a mild diuretic and helps to get rid of puffy eyes. This has been used as a natural remedy for years by our grandmothers and mothers. Soak two teabags in warm water and then chill them for few minutes before applying them on your eyes.
5. Avocado
Place some slices of avocados under your eyes and let it be for 5 to 10 minutes. Avocados help in getting rid of both dark circles and eye bags.
6. Almonds
A paste of almonds and milk is also very soothing for your eyes. It can help lighten your dark circles and can be very comforting for the eyes.
You must limit your salt intake and also have caffeine and alcohol in moderation. These tend to hold on to water in the body which can lead to puffy eyes.