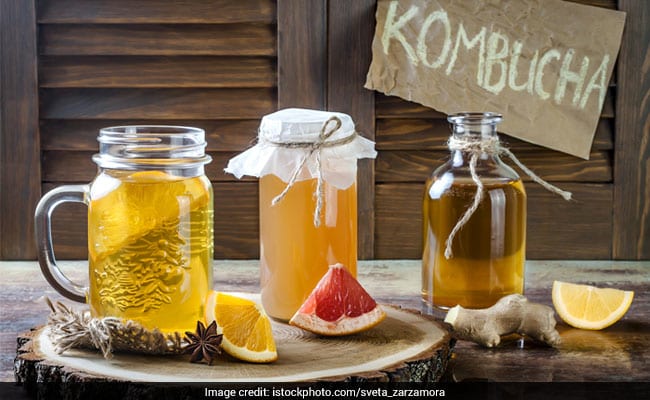 If you are looking to lose weight, then we may have something to add on to your diet plan. Move over your usual cup of tea with milk and replace it with these three concoctions that will speed up your weight loss- Puerh tea (black tea), blue tea, green tea and white tea. These teas are said to not only help you burn your belly fat, but also speed up the metabolism that further helps in losing overall weight. According to several scientific studies, drinking these teas actually help slash your hunger and cravings that prevent you from packing up on calories. Let's look at how these teas really help you lose weight in a healthy way.
Black Tea or Puerh
Puerh tea is a type of Chinese black tea that has been fermented. It is traditionally enjoyed after a meal and studies have shown it may lower blood sugar and blood triglycerides. The cooked ripe puerh tea can keep the stomach fit and warm it, while the fresh raw puerh tea has a better effect on weight loss than the cooked tea, on account of its strong taste. It helps burn fat and help shed pounds, as well as having a deliciously mellow and deeply earthy flavour.
Blue Tea
Blue tea is prepared using the beautiful butterfly pea flower that is said to help you lose weight effectively. Studies have shown that regular consumption of blue tea increases metabolism which in turn burns excess fat. According to a study published in the International Journal of Obesity and Related Metabolic Disorders, blue tea prevents and helps fight obesity and fatty liver diseases.
Green Tea
Green tea is loaded with antioxidants and various substances that are beneficial for health. Many studies have proven that green tea can help burn fat and help you lose weight. The presence of caffeine, which is well-known stimulant is said to aid fat burning and improve exercise performance in numerous studies. The active compounds in green tea can aid in this process by boosting the effects of some burning hormones.
White Tea
White tea has shown to suppress appetite and increase metabolism; therefore, drinking it regularly can help you shed those kilos. The catechins in white tea may also help boost metabolism. So, go on and add some white tea in your diet regime and lose weight the healthy way.
Team these teas with exercise and a healthy diet plan to lose weight effectively.