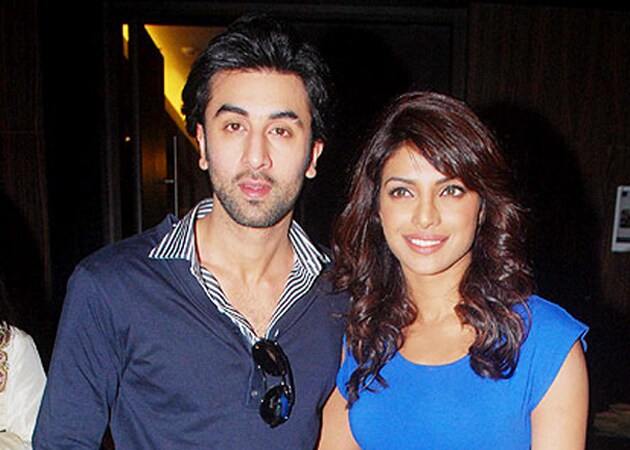 Highlights
A steady stream of stars have been trickling into Singapore for IIFA weekend. Actor Ranbir Kapoor arrived at the city's Fairmonte Hotel to a rousing welcome from screaming fans and flashbulbs.
The actor, who will be peforming with father Rishi Kapoor at the main awards night, said he was nervous to say the least. When told that he was the crowd and critic's favourite for Best Actor, Ranbir said it had been a fantastic year and would only get better.
Priyanka Chopra, dressed in burgundy pants and a striped shirt, made way to greet her screaming fans, many of whom even broke down seeing their star up close and personal.
The actress said she would be paying a tribute to actress Rekha and was happy to be in Singapore promoting her film Teri Meri Kahaani.
Other starry arrivals included Sonakshi Sinha, fresh from her Rowdy Rathore success, Vivek Oberoi and wife Priyanka Alva, and Fardeen Khan.
Pics: IIFA Diary: Stylish stars at Shanghai premiere
Singapore:
A steady stream of stars have been trickling into Singapore for IIFA weekend. Actor Ranbir Kapoor arrived at the city's Fairmonte Hotel to a rousing welcome from screaming fans and flashbulbs.
The actor, who will be peforming with father Rishi Kapoor at the main awards night, said he was nervous to say the least. When told that he was the crowd and critic's favourite for Best Actor, Ranbir said it had been a fantastic year and would only get better.
Priyanka Chopra, dressed in burgundy pants and a striped shirt, made way to greet her screaming fans, many of whom even broke down seeing their star up close and personal.
The actress said she would be paying a tribute to actress Rekha and was happy to be in Singapore promoting her film
Teri Meri Kahaani
.
Other starry arrivals included Sonakshi Sinha, fresh from her
Rowdy Rathore
success, Vivek Oberoi and wife Priyanka Alva, and Fardeen Khan.
Pics: IIFA Diary: Stylish stars at Shanghai premiere