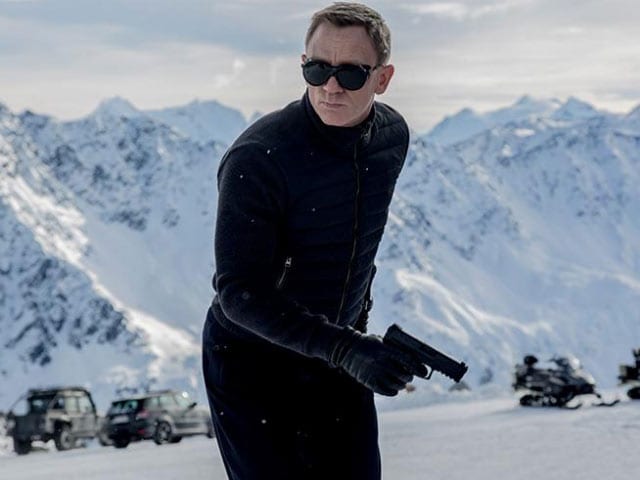 London:
The new instalment of James Bond movie
SPECTRE
will have a royal world premiere on October 26 here with the British royal family coming together for the screening of the popular spy film. (Also Read:
Also Read: SPECTRE India Release Delayed. Bond Will Strike on November 20
)
Albert R Broccoli's EON Productions, Metro-Goldwyn-Mayer Studios, and Sony Pictures Entertainment on Wednesday announced that the 24th James Bond adventure has been selected for The CTBF's Royal Film Performance 2015.
The entire cast including Daniel Craig, Christoph Waltz, Lea Seydoux, Ben Whishaw, Naomie Harris, David Bautista, Monica Bellucci, and Ralph Fiennes, will be in attendance at The Royal Albert Hall for the screening.
Those from the royal family attending the event include Queen Elizabeth II, Prince William and Kate Middleton and Prince Harry.
The CTBF Royal Film Performance is annually held in aid of the Cinema and Television Benevolent Fund (CTBF), the charity for the Britain film, cinema and commercial television industries, dedicated to providing support for those working behind-the-scenes in times of hardship.
The film franchise has become a rage all across the world with its action, glitterati and thrill. The cast will also be joined on the red carpet by director Sam Mendes, producers Michael G. Wilson and Barbara Broccoli, vice patrons of the CTBF.
"We are honoured that their royal highnesses, the Duke and Duchess of Cambridge and Prince Harry will attend the royal film performance," the producers said in a joint statement.
SPECTRE
will open on the same night at cinemas across Britain and Ireland. The film will release in India on November 20.