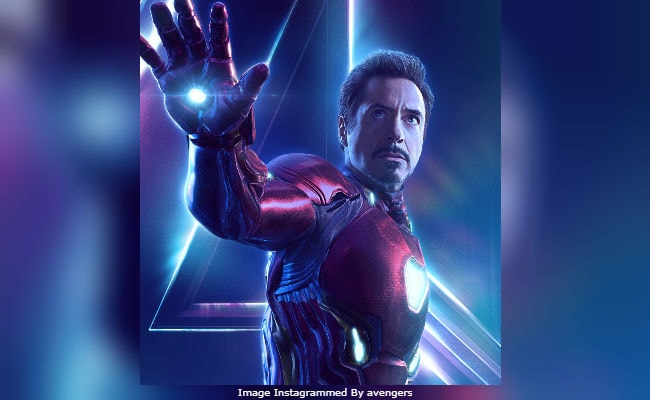 Highlights
Rumours of his exit from Marvel films have been going around for a while
"We don't give anyone the full script," the executive producer said
Avengers: Infinity War releases in India on April 27
Singapore:
Rumours of
Robert Downey Jr's exit from the Marvel films
have been going around for a while. Fans of the popular superhero franchise have been reading a lot into the trailer of
Avengers: Infinity War
. Despite the fan theories, the question that remains unanswered is - will Iron Man survive the vicious and powerful Thanos in the new film? The makers have been avoiding these kind of questions to dodge spoilers. At an event in Singapore during the promotions of
Avengers: Infinity War
last week, Robert Downey Jr told NDTV.com, "Marvel hasn't even told me what the end of this movie is. I have been seeing fans queue up from 10 in the morning - I really appreciate that. If I was walking the red carpet and if they were not around, I would cry."
We asked the executive producer of
Avengers: Infinity War,
Trinh Tran, how they keep the plot a secret through the making of the film with such a huge star cast. She said, "We don't give anyone the full script. They just get their part of the script."
So now you know - Robert Downey Jr and the other Avengers will be watching the film in its entirety when you do.
A lot of fan versions of spoilers are already out on the net and are being exchanged on the social media. We asked Joe Russo, the director of
Avengers: Infinity War
, if he reads the theories that
Avenger
fans end up making and spreading on the Internet and he said, "It's good to stay connected to the fans and be careful you don't let too much information out. It should not affect the storytelling. Fans spend so much time and effort, and we spend the same amount of time in making it. It's the end of a ten-year journey of a franchise; no none wants to hear the end from someone else."
Trinh Tran explained how keeping the plot a secret is a part of the process. "Some days the actors don't even know what they are shooting, they are told on the set what they will shoot that day. Out of all the Marvel movies, this is one of the biggest kept secret films. We went in being very protective."
Fans have theorised about Iron Man's fate endlessly and most of them are shattered and have still not come to terms with the rumour that he may not be in Avenger movies in the future. The best option now is to wait and watch because it's not over till it's over.
Avengers: Infinity War
releases in India on April 27.