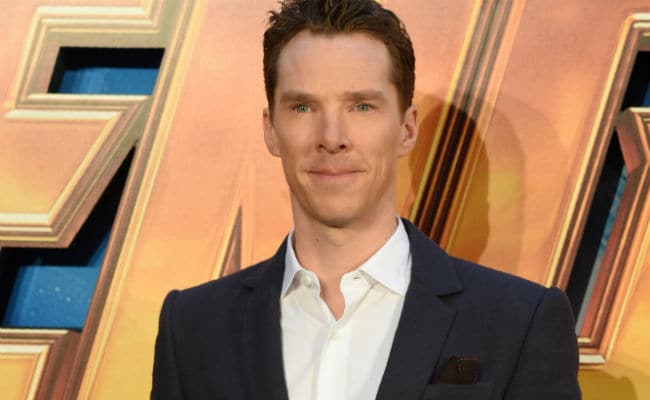 Highlights
Benedict Cumberbatch revealed what a set of an Avengers film is like
Benedict Cumberbatch plays Doctor Strange
Avengers: Infinity War opens on April 27
Singapore:
The detective series
Sherlock
made Benedict Cumberbatch a sensation. But that was a while ago; now he has moved on to being an integral part of the biggest superhero franchise
The Avengers
, playing the slightly strange Doctor Strange. In the upcoming
superhero film Avengers: Infinity War
, Doctor Strange spins fire circles and protects the world from attacks from different dimensions. Even after doing tons of press junkets over the years, London-born Benedict Cumberbatch likes to be guarded and non-controversial. In this interview with NDTV.com, he talks about the similarities between Doctor Strange and Tony Stark aka Iron Man - yes, it seems there are some.
Q:
What's a set of an
Avengers
film like? Do you guys get to chat between shots of its just all work and no play?
Benedict Cumberbatch:
"It's a bit surreal when you are there. We are just wandering around and having domestic conversations about our age and what we eat at lunch, or we check with each other about nice places to go out and get some dinner. Guys are like, 'Oh, you lift 300 pounds; I did 250 pounds at the gym.' It's very surreal."
Q:
And the day all you superheroes are on the set. That must be like one big party, right?
Benedict Cumberbatch:
"The day that I met all of them was when we did the big photo-shoot. Everyone was there, everyone who has acted, produced, directed or written a marvel film was there, they managed to get everyone in one room, and it's amazing how they managed to do that. It was fun!"
Q:
There is so much talk and curiosity about you and Robert Downey Jr coming together. Are you aware of the excitement?
Benedict Cumberbatch:
"I hope that expectations are met. I know it's a very enticing prospect to see Strange and Stark together. They are both narcissists, cut from a similar cloth I would say. They have had similar journeys. The selflessness thing evolving in Stark is a bit faster. He is trying to be the bigger one in the room; there is a tiny age difference, a tiny one. I've been told to say that by Robert." (We believe you, Benedict *eye roll*)
Q:
We can't not talk about Sherlock meeting Sherlock. You and Robert Downey Jr played Sherlock, and both the performances were widely appreciated by fans. Have you guys discussed that ever? Because the media can't stop talking about it.
Benedict Cumberbatch:
"No, we don't discuss that actually. We did that once at the Guild Awards we were sitting together, and we had just one conversation then, that's about it."
Q:
There is a big debate all over the world about watching movies in the comfort of your home on streaming apps or stepping out and going to a cinema hall. Where do you stand?
Benedict Cumberbatch:
"I do like going to the cinema hall especially for a spectacle like this. I can't wait to be in Los Angeles. All this talk comes down to sitting in your seat with your popcorn and beverage, and we are watching the work we have all done. There are 20 plus or 30 plus characters in the film. It's one of these films you can sit and watch without being self-cautious and a fan. The reaction around you is electric! When people appreciate your work, it's slightly nerve-wracking. So yes, I love going to the cinema, you want to see this in IMAX and on the big screen. To watch this film on the phone... it would be tragic!"
Q:
If you could take one superpower from a Marvel superhero and use it in the real world, which one would it be and how would you use it?
Benedict Cumberbatch:
"I quite like my ability to carve a ring and go from one geography to the other. So from one press tour here, I can move back to the one in London or LA very swiftly without flying. I can go and have a cup of tea with my family and then go back to work. It would make commuting very easy. It would be great actually."
Q:
Last time you told me you prefer your female fans to call themselves Cumber-collective and now Cumberbabes or Cumberbitches. Do they listen to you?
Benedict Cumberbatch:
"Yes, a majority of them do. God bless them and good luck to them."
Watch: Benedict Cumberbatch on life, the Marvel universe and everything.
Avengers: Infinity War
opens on April 27.