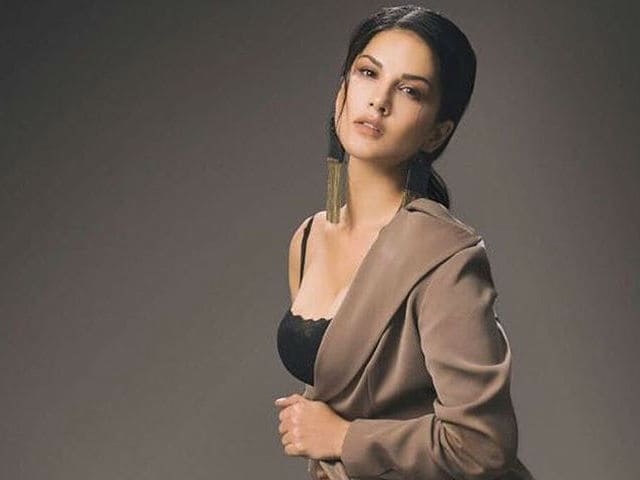 Highlights
Sunny Leone was recently seen in SRK's Raees trailer
For me sometimes, it is selling brand 'Sunny Leone,' she said
Sunny Leone's next leading role is in Tera Intezaar
New Delhi:
Actress Sunny Leone made it to the BBC's list of
Most Influential Women Of 2016
, which released in November. The British channel caught up with Sunny Leone, 35, and talked about objectification of women in Bollywood, her opinion on Indian audience's views and
her ticket to Bollywood
- controversial reality game show
Bigg Boss
. Sunny Leone, who debuted in Bollywood with
Jism 2
in 2012, is now celebrating her fifth year in the Hindi film industry. Recently, she featured in the trailer of Shah Rukh Khan's film
Raees
, released on Wednesday. Sunny features in the special number
Laila O Laila
with Shah Rukh Khan in the Rahul Dholakia-film releasing in January next year.
When asked if she thinks Bollywood objectifies women, Sunny told BBC she doesn't see "objectification" as a bad word, and added that everyone objectifies things and people to sell the product they wish to sell, reported IANS. "I objectify men all the time. Just kidding. Maybe not so much kidding but I don't see the word 'objectification' as a bad word. We all objectify things and products and people to sell the product we wish to sell. For me sometimes,
it is selling brand 'Sunny Leone'
. For a film, it's selling the name with the film," Sunny told BBC.
Of her
Bigg
break into the world of entertainment in India, Sunny said that she was apprehensive at first, but gave it shot in any case. Currently in its tenth season,
Bigg Boss
gave Sunny Leone her Bollywood break. Pooja Bhatt and her father Mahesh Bhatt had famously offered Sunny a leading role in
Jism 2
while she was still participating in the show. But before that Sunny shared the story of how she ended up on the show and why was she so reluctant initially.
"The company came to me, came to my husband actually, and said there's a show, it's like
Big Brother
, but
Big Brother India
. Do you want to be a part of it? I said absolutely not. I do not want to go there and work. They will hate me. The only reason I said that was because of a past experience of the Indian community saying you know - I used to work in the adult entertainment industry - and the Indian community would say 'you're not a woman', 'you are...' this name that name, you name it they said it," she said.
"The following week, they sent me information about the show, the viewership. I thought to myself if I don't go, this might be one of the biggest career mistakes, I would ever make in my life," she added and rest is history.
Sunny Leone said that she was wrong about her perception of the Hindi film industry and seeing how they were not prejudiced was actually what made her stay in India.
She told BBC: "It is the weirdest feeling when you have all these judgements about something and then you get there and
it is the complete opposite
and that's what happened and I was completely wrong to think that, you know, people would not accept me. There were groups of people that didn't and I respect them for it. That's their choice and that's their opinion. But there are a lot more people liking me or there are a lot more people that respected me or you know, were happy watching me on television than not."
From television to films, Sunny Leone's journey hasn't exactly been a bed of roses. The actress starred in a string of flop films like
Ek Paheli Leela
,
Kuch Kuch Locha Hai
,
Mastizaade
and
One Night Stand
. In Ekta Kapoor's
Ragini MMS 2
she played an actress who, like Sunny herself, was a former adult film entertainer turned mainstream actor.
She has worked in the adult entertainment industry and now in the Indian film industry. How would she compare the attitudes towards women in both these places?
"I was never questioned about who I was, my sexuality, my integrity as a woman, sexism on set, anything, in the adult entertainment industry. Not once. Where, maybe here, people have to compromise. I haven't but I know that there are people who have compromised and have to compromise on their integrity and who they are and it is probably a horrible feeling," she said.
Earlier this year, Sunny Leone made headlines after she handled a rather difficult TV interview with poise. The interview was widely slammed as unfair, sexist and judgemental.
When BBC asked her if she thinks she is judged because of her past, Sunny replied: "Absolutely. But that's what I created. I know what I am getting into. I know that when someone maybe hires me, they want Sunny Leone to show up or they want to get the 'Sunny Leone shots'. I don't know what that means by the way but I can guess that it's something more on the glamorous side or the sexier side. Maybe that some people are not comfortable with, but that's the image I created so I am okay with it."
In 2017, Sunny Leone appears in three films -
Raees
,
Noor
and
Baadshaho
- while
Tera Intezaar
with Arbaaz Khan will be a full feature film.
(With IANS inputs)