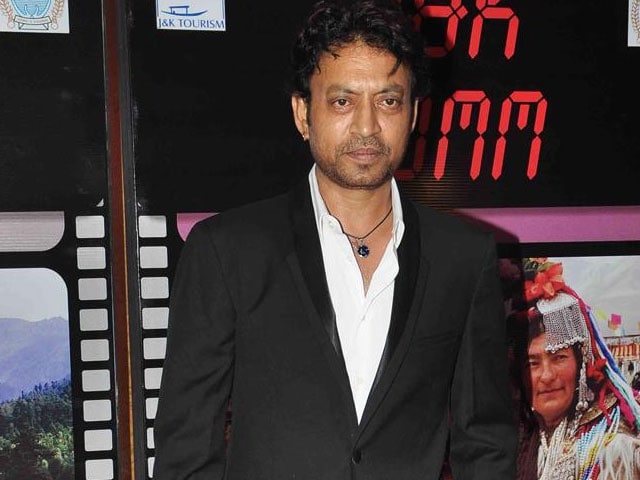 New Delhi:
With a parallel career in both Bollywood and Hollywood, Irrfan Khan said: "India is only going to get bigger in the West. The American film industry is always looking for talent; they have the stories and are eyeing India." He added: "In the next five years, it's only going to get bigger."
Irrfan has wrapped Ron Howard's
Inferno
with Tom Hanks, who has been recently voted Hollywood's greatest actor, and Irrfan was in agreement saying: "Tom Hanks was an actor secure in his space. He has no air and is so talented."
And believe it or not, Irrfan who was approached for Steven Spielberg's latest with Scarlett Johansson, turned down the film. "I didn't feel the character offered to me gave me much scope. So I said 'No'; though Scarlett Johansson is an actor I would have loved to share screen space with," he said.
"I felt the character did not have enough meat to explore myself as an actor. Hence, I said 'No'. Else who wouldn't want to work with Steven Spielberg?" Irrfan told IANS.
He also added: "I am at a stage in my career where I am trying my best to surprise my audience with every role and give them some. I am hoping the future holds something so path-breaking and so empowering for me as an artiste that 'No' will not be an option." (Also Read:
Irrfan Khan is This Hollywood Actress' 'Favourite Actor in The World'
)
Irrfan, an actor who loves to surprise himself and his audience, is yet to sign another Hindi film. Isn't it a scary situation for an actor? "Not at all," he smiled nonchalantly.
With inputs from IANS