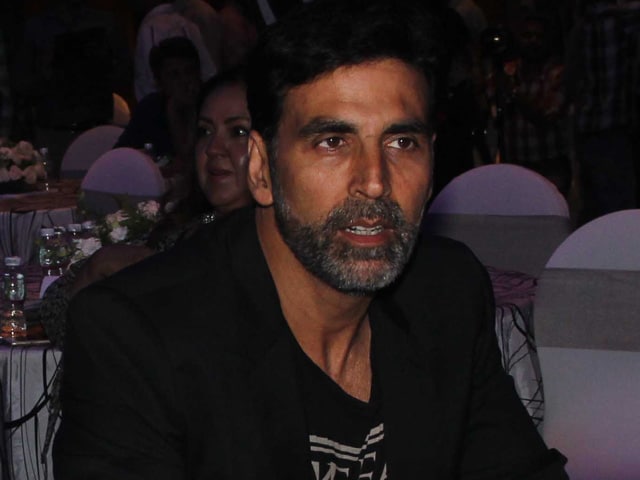 Mumbai:
Actor Akshay Kumar, who has pledged to donate Rs 90 lakhs for relief of drought-hit farmers in Maharashtra, says that he does not want to talk about it.
Akshay is the latest celebrity after Nana Patekar to come out in the support of distressed farmers.
The state faces one of its worst droughts, specifically the Marathwada region. The
Singh is Kinng
actor plans to financially help 180 families of farmers who committed suicide due to the acute agrarian crisis.
When asked about his decision, the actor said: "I don't want to talk about it. I feel it is stupidity to talk about it. I feel embarrassed to answer all these things. I have never spoken about it."
"You all write about it and I am sure people will get inspired. It is in your hands. You want me to say? One day I thought about it and read in newspaper and felt it is bad. Everybody does it and there is nothing to talk about it. I don't know what to say," the 48-year-old actor said.
He reportedly donated some amount to widows of farmers who have ended their lives at a function organised by the police in Beed district of Maharashtra. (Also Read:
Akshay Kumar Had a Great Fall (Actually Two), Courtesy #DizzyGoal
)