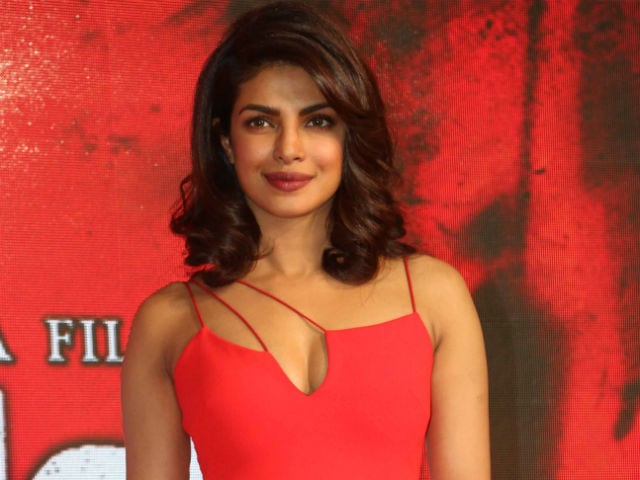 Mumbai:
Actress Priyanka Chopra revealed that she slapped a fan for allegedly misbehaving with her while she was filming
Anjaana Anjaani
.
The 33-year-old star said that she obliges fans by taking pictures with them but the actress is not comfortable with physical proximity.
"I slap a lot. Once a fan misbehaved with me. I don't know if he was a fan. I came out of my trailer when I was shooting for
Anjaana Anjaani
. He just came and held my arms. I am very good with taking pictures and everything but I don't like being touched physically. So, he just held my hand and started asking for pictures. I got really scared. So, I grabbed his collar and slapped him. Then I got so scared that I ran away," said Priyanka.
Priyanka will soon be seen in Prakash Jha's
Jai Gangaajal
, where she plays the role of a police officer. (Also Read:
Priyanka's Jai Gangaajal Role Was 'Easy' For Her. Here's Why
)
The
Mary Kom
star said that the most important aspect which she kept in mind while filming
Jai Gangaajal
was to keep it feminine yet tough.
"The most important thing in
Jai Gangaajal
was to be feminine while playing a tough character like that of a cop. As a woman, it is very important to celebrate womanhood and yet be in a position of authority. I enjoyed playing the part. It was very different for me," said Priyanka.
"Nobody talks about the relevance of the film. Farmer suicides, corruption within the society and politics within which we all live - we have given importance to these issues in the film to show what really goes around. It is a very relevant and important film," added Priyanka.
Jai Gangaajal
is scheduled to release on March 4, 2016.