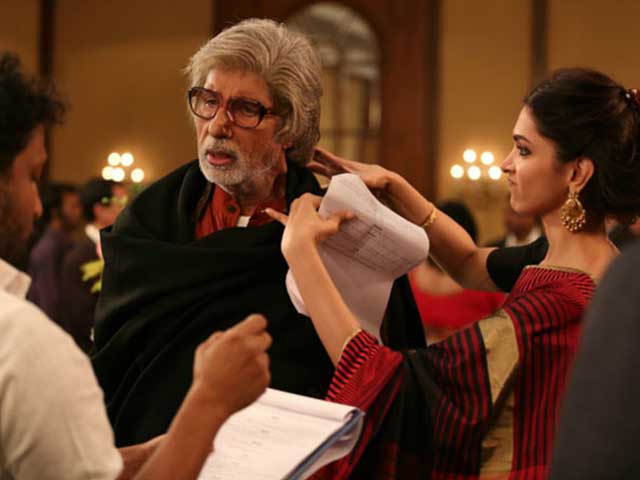 Mumbai:
For a certain scene in
Piku
, Amitabh Bachchan kept asking a lot of questions to director Shoojit Sircar. In fact, every time Deepika attempted to rehearse her lines with Big B, he enjoyed pulling her leg and went back to Shoojit with his queries.
Shoojit Sircar says, "Mr Bachchan succeeded in pulling Deepika's leg. Every time Deepika was going to say her lines, he would interrupt her and ask me questions about the scene. This happened a few times till Deepika realised he was just having fun at her expense, and that's when we caught this animated reaction."
Piku narrates the story of a crazy father-daughter relationship essayed by Amitabh Bachchan and Deepika Padukone with Irrfan Khan toplining the cast in a pivotal author-backed role.
Piku
is slated to release on May 8, 2015.