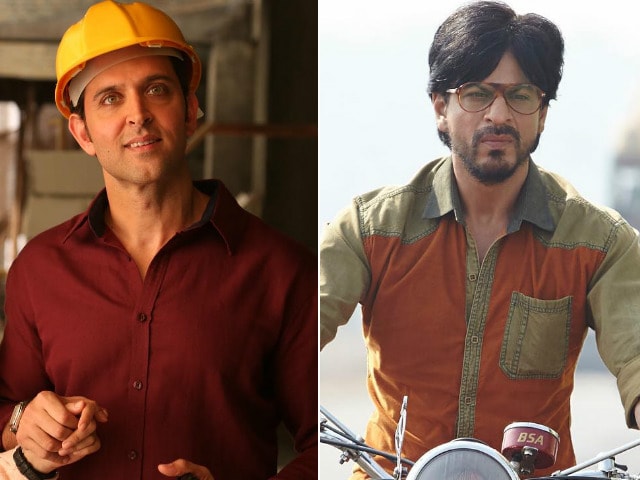 Highlights
'Important is to run at your best,' said Hrithik Roshan
'What matters is if you are putting your 100 per cent,' he added
Kaabil has made over Rs 61 crore since it released a week ago
New Delhi:
Actor
Hrithik Roshan's film Kaabil
has made
over Rs 61 crore
since it released a week ago - a figure far lower than what rival film Raees has fetched. Shah Rukh Khan's movie has made over Rs 103 crore so far, after releasing on the same day as
Kaabil
. In the after math of what was perceived to be a mega-clash of titans, 43-year-old Hrithik says it's not the crores that count
but the effort that matters
. In an interview to news agency IANS, Hrithik said, "What matters is if you are putting your 100 per cent in the work. One important thing I have learnt from this (box office clash), and something I have been teaching my kids, is that the gold is not important; what is important is to run at your best."
Kaabil
stars Hrithik as a visually-challenged man whose wife killed herself after being raped. His performance as the vengeful Rohan Bhatnagar has been praised by critics who have given the film itself a rather lukewarm reception.
Kaabil, directed by Sanjay Gupta
and produced by Hrithik's father Rakesh Roshan, might have had the box office to itself had Shah Rukh Khan's film released when it was originally scheduled - last July.
The chain of date and time revisions that led up to the
clash between the two films
was quite as thrilling as a Bollywood script. It all started when
Raees
ceded its Eid slot in July last year, so that Salman Khan's Sultan could reign unchallenged. Diwali was already double booked with Karan Johar's
Ae Dil Hai Mushkil
and Ajay Devgn's
Shivaay
, and Christmas was reserved for Aamir Khan's
Dangal
. And so the Republic Day weekend it was for
Raees
. Team
Kaabil
has implied that
Raees
was being deliberately belligerent, first by postponing itself to January 26 and then by advancing its date by a day when
Kaabil
announced that it would pen on January 25.
All along, Hrithik Roshan has responded with nothing but grace, tweeting SRK a heartwarming message on the day both films opened.
(With inputs from IANS)