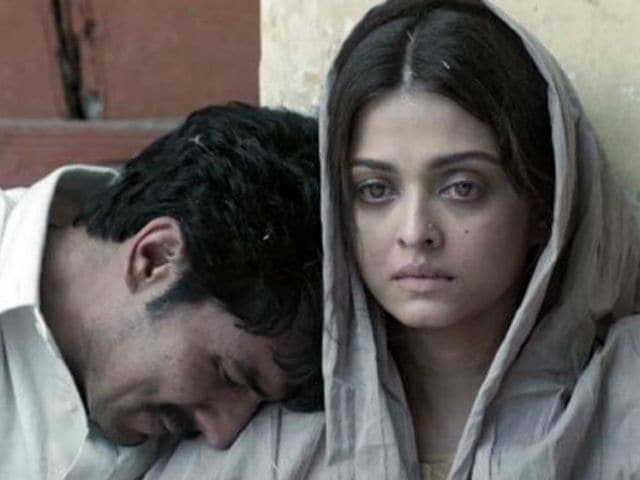 Highlights
Sarbjit casts Aishwarya as Sarabjit Singh's sister, Dalbir Kaur
My parents were tearing up while watching the film: Aishwarya
Sarbjit, directed by Omung Kumar, released on May 20
Mumbai:
Actress Aishwarya Rai Bachchan is happy with the way her family, including father-in-law Amitabh Bachchan praised her performance in
Sarbjit
.
Sarbjit
revolves Sarabjit's sister Dalbir Kaur's struggle and relentless fight for her brother's freedom. Randeep Hooda played the titular role in
Sarbjit
while Aishwarya Rai Bachchan played the role of his sister.
"Paa (Amitabh Bachchan) put his arm around me and said '
acha kaam kiya. Bahut acha kaam kiya
'. That's invaluable. So, that's family for you. My parents were tearing up and my brother teared up and there is a lot of communication in that silence," Aishwarya said during a chat session on Twitter.
Aishwarya's husband Abhishek had a question for her too. "How did you manage to make such an emotionally draining film and still smile when you got home," asked Abhishek.
Aishwarya credited her daughter Aaradhya for the balancing act."Trust me, you are asking this question, Abhishek. Well that's life. We are grateful to God that our life gives us enough reason to smile and the reasons are plenty. There is Aaradhya, our little angel," said Aishwarya.
So, what does Aishwarya find more difficult - being an actress or a mother?
"Not asking that question on a daily basis and being both to the optimum as and when required. But somehow being a mom kind of tops my priority," said Aishwarya.
Watch the full conversation here:
Aishwarya answered twitter questions today about Sarbjit & various things. Watch here if you missed it @SarbjitMoviehttps://t.co/xGUc9DpLhN

— Aishwarya Rai Online (@AishwaryaRaiWeb) May 23, 2016
Directed by Omung Kumar,
Sarbit
also stars Randeep Hooda and Richa Chadha.
Sarbjit
released on Friday.