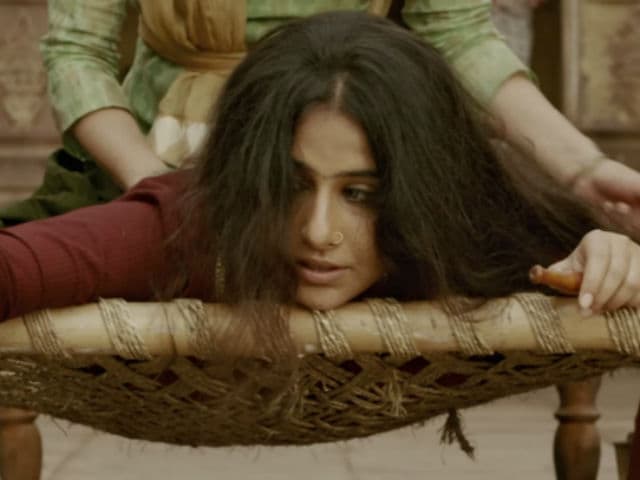 Highlights
Srijit Mukherji said that Vidya wasn't the first choice for Rajkahini
Rituparna was aware a bilingual film was supposed to be shot
Rajkahini was made after Vidya rejected the film
New Delhi:
Vidya Balan's Begum Jaan director Srijit Mukherji
has explained that the actress wasn't actually the 'first choice' for
Rajkahini
over Bengali star
Rituparna Sengupta
, as reported, but for a bilingual version that had originally been planned. The Bengali-Hindi version was cancelled when Vidya rejected it and it became
Rajkahini
instead, which released in 2015 to great acclaim. "It was misquoted. I had a word with Rituparna and she laughed it off," Srijit Mukherji told news agency PTI, explaining "Rituparna was aware a bilingual film (Hindi and Bengali) was supposed to be shot together with Vidya but that was scrapped. Then we decided to go ahead with the Bangla version
Rajkahini
and for that we directly went to Rituparna as we wanted her to do the Bangla version."
This may or may not be balm for Rituparna Sengupta, who was quoted by
DNA
as saying, "I am not aware that he had wanted Vidya in
Rajkahini
, too. Or why he's saying that today. We were in talks about doing a film together for the longest time. Srijit had told me that he would come to me only when he had a role which matters. I was in Delhi attending an event. When I checked my phone, I saw it had 10 missed calls! He called again and said, 'I have got something very exciting for you. I asked him to wait for me till I returned and the moment I reached Kolkata he was at my home, ready with the script and concept." Mr Mukherji was quoted by
Hindustan Times
as saying, "Originally,
Rajkahini
was written to be a bilingual and I was supposed to cast Vidya Balan to play the role in both the films. Only after I didn't get her dates and things didn't work out, I thought of doing the Bengali film and approached Rituparna."
Vidya Balan now stars in the Hindi version of Rajkahini
and Srijit Mukherji told PTI, "Vidya was destined to do this film. How destiny has its own play and how eventually with lot of turns Vidya happens to be
Begum Jaan
, is incredible. I was disappointed when she first said no for the bilingual film but that's okay." He also said that she turned the original bilingual project down because she was having trouble with her health. "Vidya was not in a right space... she was taking a break due to health issues. She couldn't take a risk as doctors had advised her to take rest. The bilingual project was planned in end of 2014 and Bangla version was planned in 2015," Mr Mukherji told PTI.
Begum Jaan
, also the name of the title character, is set against the Partition and tells the story of a brothel owner who refuses to leave her home when told it would be bisected by the new border between India and Pakistan.