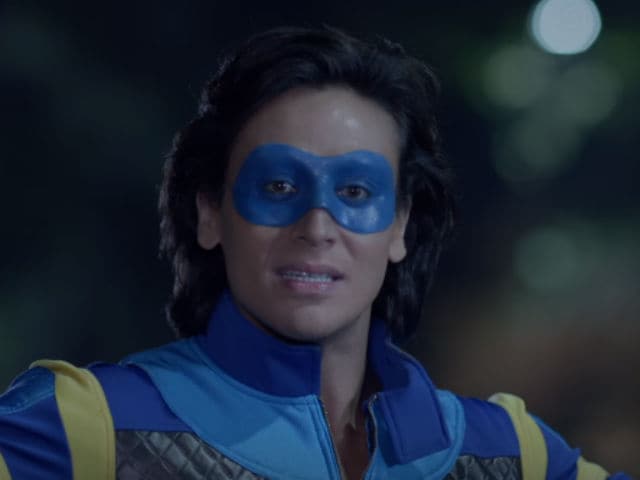 Highlights
Remo said that he wrote the script of A Flying Jatt 'long back'
I wanted a superhero, who is innocent: Remo
A Flying Jatt also stars Jacqueline Fernandez
Mumbai:
Director Remo D'Souza said that he wrote the story of an innocent superhero in
A Flying Jatt
even before he made his debut as a director in 2011.
"I had written this script long back. I had this script even before I started directing. So, this was my first script," Remo told reporters at the trailer launch of
A Flying Jatt
in Mumbai.
Remo made his debut as a director with
F.A.L.T.U
in 2011. He wanted his superhero to be innocent and felt actor
Tiger Shroff
would do justice to the role.
"I wanted a superhero, who is innocent, adorable and someone who is just like us (common man). Someone who has powers but doesn't know how to use it. I wanted an innocent face but when he does action, he should look like a superhero. And who better than Tiger Shroff (for this film)," Remo said.
In the film, Tiger plays a Sikh superhero. Remo revealed that he has shown the strength and importance of a turban through Tiger's character.
"It's not just the story of a superhero but also about a boy finding out his identity of being a Sikh," said Remo. Surprisingly, Tiger, who plays the superhero in the film, is scared of heights.
"I wanted to make a different kind of superhero film. I saw many superhero movies and always had questions watching
Spiderman
and
Superman
, like as soon as they get their superpowers, they start jumping. I used to wonder if a guy like us, who is scared of heights, gets the power, how would he react. So, taking that thought, I made this film," Remo added.
The choreographer-turned-director roped in Australian actor-wrestler Nathan Jones to play the super villain.
"Our superhero Tiger is very innocent, young and normal. So, we wanted a super villain who is huge and that people should wonder how the superhero will win over this super villain," the 44-year-old director said.
"When I saw
Mad Max
and saw him (Nathan), I decided that I wanted this man anyhow for my film. We approached him and very sweetly, he replied, quickly," said Remo.
Since Tiger is known for his dance steps, Remo used the actor's potential.
"It's my film and we have Tiger Shroff and Jacqueline Fernandez. So, there is no way there won't be dance. Our superhero does everything - dance and romance," Remo said.
A Flying Jatt
also stars Shraddha Kapoor in a cameo.
"It's a small cameo. It's a cute shot and she comes at the right time. It was nice of Shraddha to come and do the part," said Remo.
A Flying Jatt
is scheduled to release on August 25.
(Except for the headline, this story has not been edited by NDTV staff and is published from a syndicated feed.)