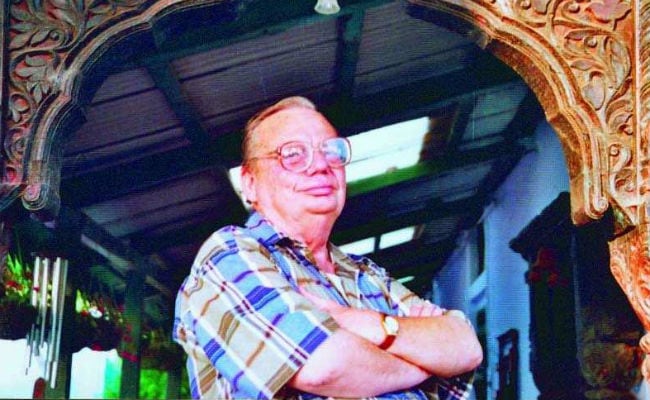 Highlights
Vishal Bhardwaj has earlier made two films based on Ruskin Bond's work
Several of Ruskin Bond stories have made it onto the silver screen
Mr. Oliver's Diary will be shot next year
Mussoorie:
Filmmaker
Vishal Bhardwaj
, presently shooting on location in Mussoorie, has just bought author Ruskin Bond's short story
Mr. Oliver's Diary
. Vishal is not new to Bond's work, he had earlier made two of his Bollywood movies based on Bond's
Suzanne's Seven Husbands
which starred Priyanka Chopra, entitled
Saat Khoon Maaf
and
The Blue Umbrella
, a children film, entitled
Neeli Chhatri
, with actor Pankaj Kapur playing the lead role.
Several of Ruskin Bond stories have made it onto the silver screen, starting with
The Last Tiger
, featuring late actor Tom Alter, some thirty years ago, which never saw the light of day. This was followed by Australian Director Raymon Steiner's children story
Big Business
and Shyam Benegal's
Junoon
, based on
A Flight of Pigeons
, the story which revolved on the tumultuous events of 1857 or the First War of Independence. The latest to join this long list of directors is young Assamese Director Bhargav Saikia's magic-fantasy
The Black Cat
, which has won accolades in International film fest is also based on Ruskin Bond's short story by the same title.
Several of Ruskin Bond's stories have been adapted for television as well. Director Shubhadarshini Singh of Crown Communication made 52 episodes titled,
Ek Tha Rusty
, based on the life and stories of the author himself which was aired on prime time television.
Vishal's latest take from the author,
Mr. Oliver's Diary
, is a humourous tail of the life of a school master in a hill-station, and is set to be shot in the summer of 2018.